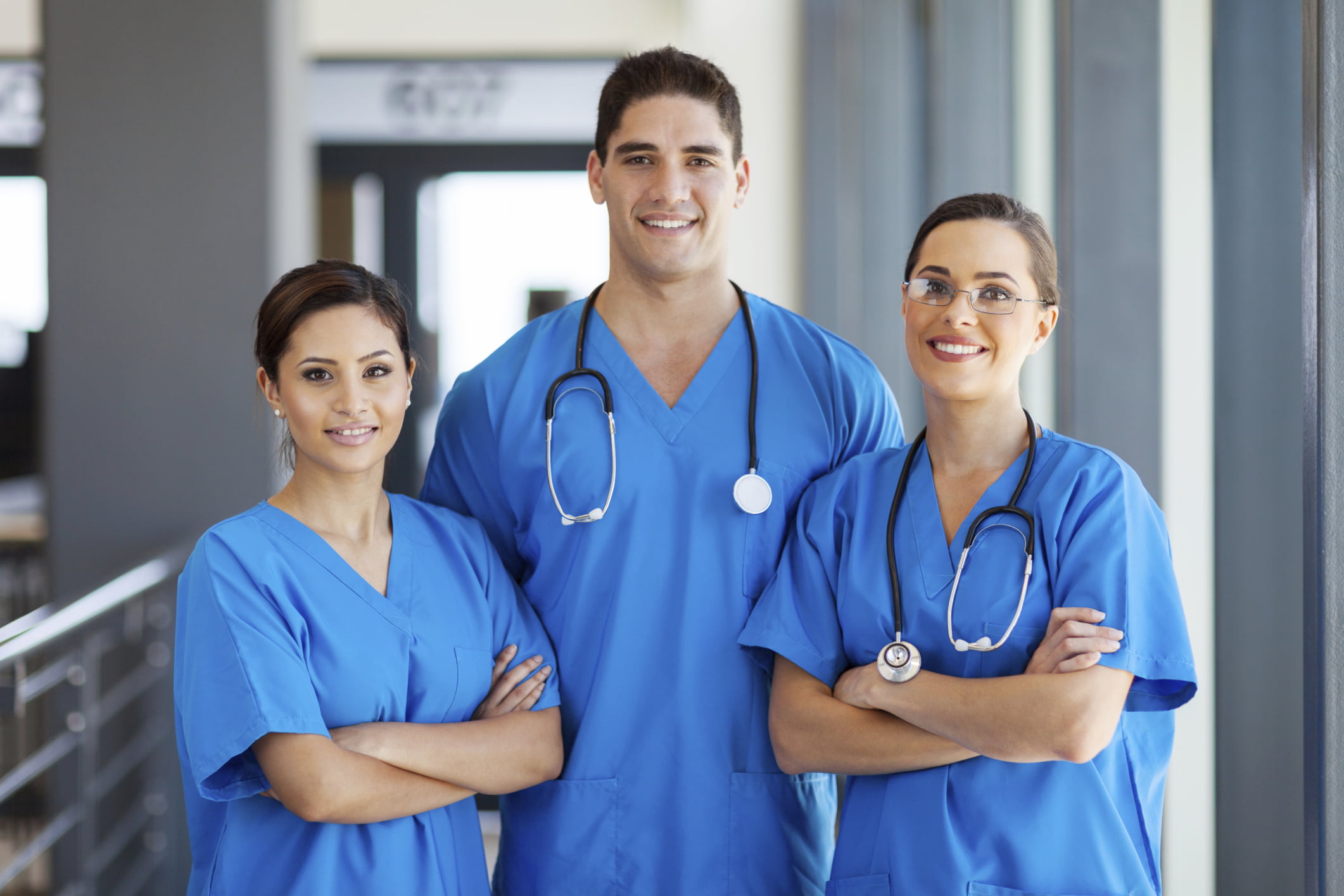 The United Kingdom of Great Britain and Northern Ireland are commonly known as the UK or Britain. The Nursing and Midwifery council (NMC) is the regulatory body for nursing and midwifery professions in UK. Nursing in UK is provided by several levels of professional and paraprofessional staff. Anyone who looks for job for nurses in UK or who joins the hospitals as a nurse are guaranteed to get a salary that matches their ability and responsibility. Fully qualified nurses start on salaries of 22,000£ p.a rising to 28,000£ p.a. Later when nurses clear the OSCE, salary increase from to 22,000£ to 30,000£ p.a. Pension schemes, sickness and maternity leaves are the benefits that one gets looking for job for nurses in U.K.
BAFEL is the best UK recruitment Agency for Nurses in India. If you want to get a staff nurse job
Why should a Nurse get a job in the UK? (as a subheading)
Vacancy for Nurse Job | Staff Nurse | Freshers | Indian Nurse
A nursing job in the UK for Indian Nurses | Salary
Indian Nurses Eligibility Criteria
Documents Required
How much money is required to get a Nurse Job abroad?
Free Recruitment for Nurses to U.K. 2021 | Step by Step Process
Life in the UK
How to Apply for Nurse Vacancy in the UK?
Why should a Nurse get a job in the UK?
If you have done BSc Nursing or GNM, then experienced or not, the UK is the dream destination for you. It offers a completely sponsored program for nurses, hence busting the myth that; to get a nurse job abroad you need a lot of money. You need to have a very minimal and affordable budget, remember most of the expenses you incur will be reimbursed by your recruiter.
Hence, the placement to the UK for Indian Nurses is FREE !!!
SALARY | RESPECT | PENSION
Indian nurses recruited in the UK tell us that the working conditions are fabulous. Nurses are well respected at par with doctors. The working hours per week are 37.5Hrs, which can mean that you work just 4 days a week and have 3 days to enjoy the country and live your life. If you work overtime, you get extra pay which makes your takeaway salary increase manifolds. The highest salary for a Nurse in the U.K. can go up to £ 104,927 p.a., as she gains experience. Your starting salary will be a minimum of £19,737 p.a as a Band 3 Nurse, Junior Sister. Within 5 months it shall increase to £24,907 p.a. as a Staff Nurse. This is the minimum guaranteed salary without overtime the actual salary could be more depending upon your recruiter and interview. Your job will be pensionable.
CITIZENSHIP| PR | VISA | INDIA Visits | Bring Family to the UK
After 5 years you can apply for British Citizenship if you want to settle in the U.K. . There is no restriction on going back to India to meet your friends and family if you have taken leave from your employer. But if you plan to get Citizenship then you should not remain out of the country for more than 90 days in 5 years. So better to call your family to the U.K. after gaining a little work experience and becoming a Registered Nurse in the UK. Your Spouse will have the right to work and children's primary and secondary education will be completely free. If you want any help with visas and documentation our team of Immigration Lawyers within the U.K. will be there to guide you.
Vacancy for Nurse Job | Staff Nurse | Freshers | Indian Nurse
The National Health Service of the United Kingdom is the world's fifth-largest employer, creating more jobs than Amazon, McDonald's, and China's People's Liberation Army combined. With a workforce of almost 1.9 million people, it's obvious why there's still a high demand for nursing staff at all grades from India. Overseas nationals are expected to make up about 14% of the workforce.
Moreover, the NHS and UK's health and social care system are in the midst of an existential staffing crisis. There are over 1,00,000 openings in the service, according to estimates made before the UK exited the EU, effectively ending free movement between the two countries.
As a result, the number of job openings in 2021 and beyond is expected to rise significantly. As a result of the pandemic, the NHS is thought to have hired about 8,000 nurses in the last ten months to fill positions, many in critical care.
As per the media speculation reports, 100 critical care nurses from India joined the Mid and South Essex NHS Trust in February, and another 300 will be joining other trusts and hospitals in the UK soon.
To give you an idea about the type of vacancies and relevant pay we have displayed some current job openings below.






Nursing jobs in the UK for Indian Nurses | Salary
What is the comparison of salaries between India and the UK?
According to 'payscale' and 'nursing college's options provider, the following is an Indian Nurse salary journey.
Average Nurse Salary in India:
Average Nurse Salary in the U.K. :
Indian Avg Salary: Rs 2,98,316/- (Two lakh ninety-eight thousand three hundred sixteen rupees)
Or
UK Average Salary: Rs 26,37,505/-  (Twenty-six lakh thirty-seven thousand five hundred five rupees)
Which figure do you want to see in your bank account?
Out of which amount, will you buy gifts for your husband/parents/children?
*These salary estimates are based on a payscale of 618 and 2602 salary profiles of nurses as of 20th April 2021. These are average figures, actuals may vary.
Indian Nurses Eligibility Criteria
So, now you are probably thinking that if you have all the required work experience, qualifications and are in the right age bracket or not.
MINIMUM QUALIFICATION REQUIRED
Any Nurse who has a degree in B.Sc. (Nursing) or Diploma GNM stands qualified.
Any nurse who has minimum clinical experience of a minimum of 6 months within a span of the past 2 years is preferable. However, since a variety of opportunities and urgent nurse job vacancies are there so freshers and people with gaps can also apply.
You should have a valid Nursing Council registration certificate from your state's or any other respective regulator (HRNC, DNC, PNRC, KNMC etc.), if expired please renew it.
There is no age or gender discrimination in the U.K. hence if the nurse able to work, is currently in condition to work she can apply no matter what the age. The nurse should be medically fit enough to be working.
In short No age limit, gap accepted, fresher can apply should have minimum Qualification as GNM or BSc or higher (ANM not eligible). Should not be convicted of any crime.
DOCUMENTS REQUIRED
Valid Passport(with a Blank Page)
Passport can now be applied for by sitting at home, online.
Nursing degree or diploma
Minimum BSc or GNM
Qualification Transcript
You can procure this from your college, even at a later stage of your application process.
Nursing Council Certificate
Generally, Nurses have their PNRC/HRNC/KNMC/DNC Council certificates. If not please contact your state regulator to procure it.
Certificate of Good Character (from Employer/ College)
If your College certificate or experience letter has a line like "ABC XYZ has exhibited good character during here tenure/training period" it should be sufficient.
Experience certificate(fresher can apply, gap accepted)
IELTS/OET certificate
Don't worry, we will train you for IELTS/OET so if you have not given the exam before you simply need to enrol with us by following the step by step process mentioned.
IELTS score requirement is L:7 S:7 R:7 W:6.5
Or
OET grade L:B S:B R:B W:C+
Police verification Certificate
This can be procured at a later stage of your process because it is required during visa application only.
Name change proof (if applicable)
If you have changed your name, a valid document supporting that name change should be available.
Proof of relationship with Spouse/Children (optional)
This is required 5 months after you have worked in the U.K., and only in the case where you want to call your spouse and children as your dependents in the U.K., to remind you: Your spouse will have the right to work in the UK and primary and secondary education will be free for your children.
TB Test from an authorized entity
You will need to get a Tuberculosis test done from an authorised entity only.
We will tell you according to your city and location about the path lab/hospital whose TB test report will be recognised by the U.K. for your Visa application purpose. The test should be done from a recognised entity only.
COVID TEST NEGATIVE REPORT
CERTIFICATE OF SPONSORSHIP
This we will provide you after you successfully qualify for either of the many interviews that we may line – up for you if you enrol with us. This document is issued by a UK home office recognised entity that is your employer in the U.K., this is crucial for your visa application and expenses reimbursement after you reach the U.K.
VISA
We will guide you on how to apply for the Visa relevant to your profile.
HOW MUCH MONEY IS REQUIRED TO GET A NURSE JOB ABROAD?
You need to spend approximately 1.5 Lakhs in a period of 3 to 6 Months.
You are not required to spend this amount of money in one go but in stages as and when you proceed to the next step of your recruitment procedure. Don't worry most of these expenses will be reimbursed by your recruiting hospital.
STEP BY STEP PROCESS
STEP 1: Send us your proof of genuine candidature, which means you have to mail us your proof of educational qualification and nursing council registration certificate.
Mail us: info@bafel.co.in or WhatsApp us on +91-8595798072
 STEP 2: Choose which exam suits you best IELTS or OET? You can call us to ask for advice.
STEP 3: Placement to the U.K. is absolutely free!
THE PROCEDURE
 IELTS / OET
7, 7, 7, 6.5  or B, B, B C+
NMC Registration
CBT
Interviews
Offer letter Acceptance
Registration on Recruiter Portal
Receive C.O.S.
Apply for Visa
Fly to the U.K.
In such case to help Nurses facilitate their application procedure we have a variety of chargeable support services they can opt for. PLEASE KEEP IN MIND THAT RECRUITMENT AND ALL TRUST RELEVANT BENEFITS ARE ABSOLUTELY FREE.
Eligibility to Employability Handholding
Worth: Rs 3,60,000/-
This program entails up to 1 year of unlimited training support for IELTS/OET.To qualify for either of these exams is your stepping stone to the whole process.
This is the only major barrier between you and your dream job in the U.K. but doesn't fear !!! BAFEL has 3 decades,30 years, of experience in IELTS / OET training. Being India's largest IELTS/OET Training BRAND we have been able to help thousands of nurses qualify for their English proficiency exam very easily.
As a Nurse, we understand that you might not have the time while you are working, Day Duty-Night Shift, DOUBLE Shift! That's why we will provide you with complete time flexibility during working hours for the schedule of your training.
All relevant and required study material for your IELTS/OET, CBT examinations in hard and soft copy will be provided to you as and when required.
All relevant documents required will be shared with you from the beginning and it will be shared with you well within time at what stage you need to produce which kind of document, this will help you save time and effort also avoid last-minute delays and long ques.
Registrations to be done on which portal and where at what time, How to do the registrations procedures work.
Which authority should be approached at what time.
Everything required, we are there for you
Preparations be it for your Interview with U.K. recruiters for the English language and accent preferred in the U.K. this training also comes in requirement after landing in the U.K. for lifestyle and personal purposes.
VISA formalities, paperwork – guidance.
Till the time you land and report to work in the U.K., we will be in communication with you to guide you all along the way.
The welcome will be very delightful, you will be picked up from your airport by the recruiter, a buddy system is in place so they will give you a tour of the city.
Food and Drinks will be provided. Apart from that from Day 1, you will be thoroughly briefed about your work and responsibilities and a senior associate will be allotted to you who will be mentoring you.
A person to train you for OSCE will also be assigned to you.
AFTER REACHING THE U.K
You will be met at the air terminal and dropped to your living convenience
Food and drink provided on your appearance
Your convenience will be paid for the initial 3 months
A visit is given of the neighbouring town, including a visit to the nearby grocery store, bank and local neighbourhood attractions
Free NHS Healthcare, up to 15hrs each week free childcare for up to 4-year-olds and free enrolment at neighbourhood state schools for youngsters matured (5-16 yrs)
Pension Annuity enrolment
AT THE HOSPITAL
Welcome gathering and Trust enlistment
Preceptorship program
A paid declaration of sponsorship
Admittance to instruction and preparing openings
35 days' yearly leave (counting public occasions)
A named resource at the clinic to help you all through the cycle
A guide is given by the clinic
Your first endeavour at the OSCE assessment paid for, including travel to the test community and convenience
The chance to work compensated double time/additional hours as you pick (subject to accessibility)
STEP 4: REGISTRATION WITH UK NMC
We will handhold you on how to registers with the UK's Nurse regulatory and registration authority (NMC). There are many questions and forms and fields to fill, to avoid any blunder or incorrect procedure our consultants and experts are there to guide you along the whole way. At this step, you will need to upload your Degree/Diploma, Passport, proof of name change (if applicable), and your Current Nursing Council Registration certificate. Here, you have to pay an evaluation fee of 140 GBP (Rs 14535). After this step the NMC will send a mail to your Nursing Council to verify your candidature, please inform and coordinate with your nursing council in advance to be sure to avoid any delays and discrepancies.
 STEP 5: RESUME REDESIGNING | INTERVIEW PREPARATION |
After Qualifying in IELTS/OET with the desired score, send us your resume for redesigning. We will redesign your resume as per international standards and float it across multiple hospitals, trusts, care homes to provide you with the best opportunity as per your candidature.
We have ample experience to help you prepare for the interview, we have prepared sample interview questions in consultation with HR's of Hospitals and recruiting trusts in the UK. We will conduct sufficient mock interview with you to ensure you glide successfully through any the interviews you attend with recruiters in the UK.
STEP 6: CBT (computer-based-test)
The CBT is made up of 120 multiple choice questions to test your capacity and skills to practise nursing safely in the UK. A total of 50 questions will be based on general nursing competencies present in each nursing domain. The adaptation of general nursing competencies to the particular area of nursing being applied for, such as woman, infant, learning disorder, or mental health, will be the subject of 50 questions.20 questions would concentrate exclusively on the basic competencies needed by the nursing profession to which the applicant is applying. BAFEL will provide you with Free CBT material for your preparation and you don't have to spend additional thousand to purchase the same.
Your exam will cover the following topics:
Values of the workplace
Interpersonal and communication skills
Nursing decision-making and practice
Teamwork, management, and leadership
After you have qualified for the interview or while you are preparing for the interviews we will guide and handhold you to book your CBT exam. Many times nurses falter and don't follow the correct procedure in exam booking because of which they might have to pay an evaluation fee again or face delay in response from the regulator in the U.K., but you don't need to feel under pressure because at this step too, our experts will be providing you with the correct direction be available for all your doubts.
STEP 7:
Get your TB test done from the authorised path-lab/hospital we prescribe you from your nearest location because the UK recognises the test result of only a select few entities in India.
 STEP 8: Offer Letter Acceptance
You will now have to accept the offer letter through the prescribed portal and procedure authorised by the NHS, UK government. Apart from this if there is any documentation required we will notify you as per the policies of the UK's Nursing and Midwifery Council.
STEP 9: Certificate of Sponsorship
You may not obtain a physical certificate, but you can request the certificate number, which you'll need to use in your visa application.
The hiring NHS trust would need a copy of your Nursing Midwifery Council Decision Letter to apply for the Certificate of Sponsorship. They would also need two official proofs of address, which must be identical to the name and address on the application form. They like official papers like a valid government-issued ID card, a driver's licence, and a Certificate of Good Standing if you don't have any of these then a gas/electricity/water bill of at least past 6 months shall also suffice.
STEP 10: Apply for Visa (Skilled Worker Visa)
Get in touch with the BAFEL associate to get help on the Visa Application.
Due to covid a visa application fee
STEP 11: FLY TO THE UK
Yes, it's true, your dream is now a reality. Depending upon your recruiter either they will books the flight tickets for you or reimburse the amount when you report to the hospital in the UK. Your travel to the UK will be paid for by the hiring NHS trust (up to a maximum of £550). If you want to pay for your travel, such as if you're taking your relatives, the Trust can just refund you for the cost of your flight. Before booking your ticket, you can contact the NHS Trust to discuss this.
STEP 12: LAND in the UK
Once you land at the airport in the UK, the staff will be there to greet you, they coordinate with the airport authorities in advance to able to receive you when you reach there. Generally, a few nurses are flying together so you'll not be alone. They will make sure you are briefed about the necessary details like how to make calls, which SIM card to use etc. We suggest that you should call your telephone operator and ask them to activate the international calling facility before boarding the flight. From the airport, you will be taken to your accommodation which will be paid for the first 3 months of your stay in the U.K. after that you'll have to pay the rent which could be approximately 300-500 GBP and your starting salary will be approx 1500 – 3500 GBP per month. The welcome is warming you even get complimentary food and drinks.
STEP 13:  START YOUR WORK
Generally, you start as a Band 5 Nurse with a minimum starting salary of GBP 19,407/-. Initially, you will be shadowing a senior who will be guiding you also about the OSCE exam. You will be paid from the first month itself, some recruiters are also giving an advance salary for the first month to keep you comfortable.
STEP 14: QUALIFY OSCE(Objective Structured Clinical Examination)
The OSCE consists of six stations in which artificial patients are used in a clinical environment. The candidate's experience and interpretation of assessment, preparation, delivery, and evaluation of treatment are tested in four stations, while clinical abilities are tested in the other two stations.
When the employing NHS trust believes you can take the test, you will sit the OSCE. Within two or three months after being in the UK, most nurses will take their first OSCEs. The hospital will assign you a Clinical Educator with whom you will collaborate, from the very first day of your work to train for the OSCE. Candidate pass rates of 100 per cent are normal, so it shouldn't be too challenging. OSCE tests are available at Oxford, Ulster, and Northampton in the United Kingdom. The hiring NHS Trust would cover the cost of transport and the first test (£794). The Trust would bear the expenses of the second and third tries, but the costs (£397 per retake exam) would be deducted from the wages throughout time. You will have three chances to pass the test in eight months and you have to pay nothing extra from your pocket.
STEP 15: Receive NMC PIN(Personal Identification Number)
After qualifying for OSCE you will get your NMC pin and you should now be recognised as a Band 7 Nurse who has a minimum starting salary of £24,907.
*After 5 years of working in the UK you may apply for British Citizenship
*Your children if born in the UK will get automatically British Citizenship
*If your spouse comes, he/she will have the right to work in the UK
*Primary and Secondary Education will be Free for your children
*Free NHS Healthcare, up to 15hrs per week free childcare for 3-4-year-olds
*You can send money to India without restriction
*You can take leave from your employer and make visits to India and come back without any restriction, keep in mind these visits out of the country should not exceed 90 days if you plan to get British Citizenship in the future as per the understanding of current UK government policies.
*There will be complete handholding support from the point of Qualifying for Free Recruitment to the point of settling in the U.K.
*Your job will be pensionable
*You will be approximately earning 10 times more than you earn now.
WHAT IS THE LIFE LIKE IN THE UK?
Benefits of Working in the UK as a Nurse:-
Free flight to the UK
Paid accommodation
No Visa Costs
IELTS/OET Exam Fee reimbursed
OSCE Training Free
OSCE Exam Free (2 re-sits)
Eligible for PR in 5 years
Starting Salary as Registered nurse £24,907/- to £30,615/- p.a. (Rs 30,00,000/-)
Promotion progress up to Matron £73,884/-
Comfortable working hours: 37.8 hrs a week, Overtime Pay Extra.
Paid Holidays
Pensionable Jobs
Work-Anywhere in the UK
No restriction on visiting back to India
Day Trips and Weekend Getaways
It's incredibly simple to take a day trip or weekend getaway to something entirely different. For example:
A two-hour drive from London will lead you to the coastal city of Brighton;
A 90-minute drive from Bristol will take you to the breathtaking scenery of Devon or even the depths of Wales;
Kendal in the Lake District is just 2.5 hours from Scotland's gate: Glasgow
A Eurostar journey from London to Paris or Brussels takes just two hours and fifteen minutes.
Food and Drink
Since England is such a multicultural place, you'll find a wide variety of cuisines from Italian, Indian, and Chinese to Thai and Caribbean.
The National Health Service (NHS)
Even though many residents have issues with our National Health Service (NHS), we must note that we are one of the luckiest nations in the world and we have free healthcare.
We don't need to tell you of the staggering costs of ambulances and care in other countries after the pandemic; we don't have to think about that in the UK.
In summary:-
The large demand for professional resources to fuel the advanced market
A strong economy with developed industries
Excellent and free healthcare provided by the NHS
A vibrant and well-established Indian society
Powerful passport to promote foreign travel
Home to some of the world's best universities
How to apply for a nurse vacancy in the UK?
Very Simple refer to step 1 in the 'STEP BY STEP PROCESS' section.
Enrol with BAFEL and become eligible for the free recruitment.
BAFEL shall line up interviews with recruiters suitable for you
BAFEL will guide you at every step of your procedure
With the Help of BAFEL ensure documentation is in order
Live your life in the UK earn up to 10 times more!
BAFEL is the well known institute in India which not only provides experienced faculties but also provide you with end to end support & guidance to the one looking for job of nurse in U.K.
BAFEL offers for 8-11 months (approx) for guidance towards placement of nurse in U.K. It prepares students on drug calculation test, patient care plan. We line up interview for our candidate via skype.
BAFEL, guides you on formatting of CBT that is computer based test consisting of 120 questions to be completed within 4 hours. It is intended for applicants seeking employment as a nurse in U.K.
Nurses get NMC registration in UK after they clear OSCE.
We at BAFEL, make each and every step easier for the one who is looking for nurse job in U.K. and make you shine with flying colors overseas.