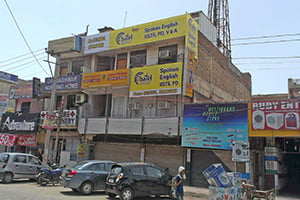 Fast learning I Creative training techniques I Unparalleled training quality I Continuous guidance of expert and certified trainers I Excellent course material I Positive learning environment I Constant support I Result- oriented and diligent efforts in English learning I Effective preparation for international examination such as IELTS and more I
Yes! All this is provided here, at our centre in Uttam Nagar. The British Academy for English Language Uttam Nagar is a one-stop-shop for all your English needs. So, come visit us, or call us or send us an inquiry online and we will take care of all your English related desires.
Why BAFEL Uttam Nagar?
OET / IELTS / TOEFL / PTE Expert Trainers
Close proximity to the Metro station
Excellent Learning Environment with high- end technology led solutions
Best Public Speaking training sessions
E- learning
Virtual leaning
Customized classes
Central Number
Central Customer Care (for Student Enquiries Phone call only):
For Enquires: +91-9212779992
For Business and Franchise Enquiries mail at ayush@bafel.co.in