Every Corporate needs not only a good infrastructure but also a smart set of people who represent the organization and are the face of the company. Managers, supervisors and employees, everybody needs to have a face lift. They need to have good communication skills to get a cutting edge over competitors to outshine in the market. BAFEL understands the nature of your organization and the expectation from the employees and therefore to bridge this gap between the management's expectation and employee's presents caliber, the organization conducts pre-evaluation of the entry-level skills and designs a customized module to achieve the desired goals.
Below are the steps BAFEL follows while delivering Corporate Trainings:
Pre-assessment of the Entry Level Skills of the trainees
Customization of the training module to bridge the gap between where trainees stand before the training and the level of performance their company wants them to attain.
Corporate training has a practical approach which includes:

Role Plays
Extempore
Debates
JAM Sessions
Word Puzzles
Audio Visual Sessions
Reading and Listening games
Below are some of the topics covered at Corporate Trainings delivered by BAFEL both in Govt. & Private organizations:
Know Your Personality: Personality Development
Ensure Your Personal Effectiveness
Roles & Responsibilities of a Manager
Assertiveness & Aggressiveness
Conflict Management
Attitude and Behaviour
How to Motivate Your Employees
Leader or a Manager
Goal Setting & Decision Making
Negotiation Skills – Win –Win Approach
Selling Skills
Stress & Time Management
Group Discussion & Personal Interview
Interpersonal Skills
Public Speaking & Presentation Skills
Grooming for Girls & Boys
Hospitality
Customer Care Management
Fire Training for Industries
Voice & Accent – Three levels
Spoken Hindi For Foreigners
Spoken English – Four levels (for foreigner/s)

Foundation
Advance
Advance
BAFEL Corporate Training Insight (Previews)
Some of Our Corporate Trainings
DICT , JMB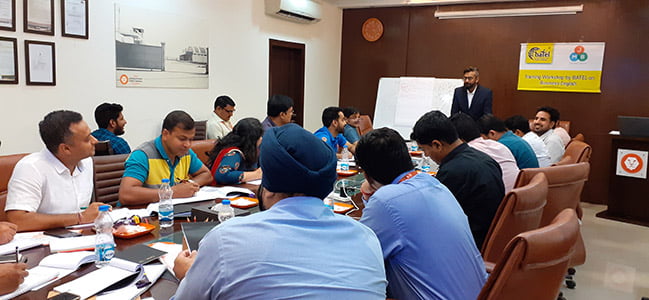 BAFEL conducted training to a group of DICT, JMB staff on:
Business Communication
Business Etiquette
VODAFONE


BAFEL has conducted training for Vodafone on the following:
Spoken English Training
Communication Skills
Customer Care
DMRC (DELHI METRO RAIL CORPORATION)
BAFEL has conducted training for DMRC on the following subjects
English Communication & Voice 'n' Accent
(STOs & STCs)
Spoken English & Soft Skills
(STOs & STCs)
Clear Concise Communication
(TOs & TCs)
Customer Care Management
(Executives)
DELHI POLICE


BAFEL has conducted various trainings for the constables of Delhi Police which are as follows:
Spoken English
Stress management
Time Management
Gender sensitization
How to improve public image of Delhi Police etc.
SARVA SHIKSHA ABHIYAN, KORBA, CHHATTISGARH – KISHORI SHAKTI YOJANA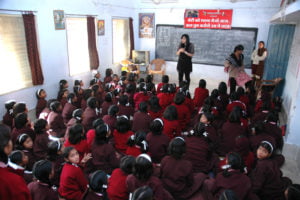 PES had trained 500 tribal girls for under Kishori Shakti Yojana at Chhattisgarh on the following subject:
Spoken English
Life Skills
Soft Skills
Interpersonal Skills
MARUTI SUZUKI


BAFEL has conducted various training programmes for Maruti Suzuki on various skills as mentioned below:
Spoken English
Customer Care Training
Personality development & Grooming
ESCORT INDIA


BAFEL has Carried out various workshops at ESCORTS for its managerial, supervisory and at worker's level using its in depth knowledge of the subject on the following topics:
Spoken English
Interpersonal Skills
Personal Effectiveness
CLUB MAHINDRA


BAFEL has recently conducted various training program for Club Mahindra holidays for its customer service division along with providing handy customer dealing tips. Few of the trainings are given below:
Spoken English
Customer Care Training
Personality Development
ASIAN PAINTS


BAFEL experts have conducted various training workshops for managerial level staff at Asian Paints, Kasna and Asian Paints, Rohtak which are as mentioned below:
English Proficiency
Team Building
Public Speaking & Presentation Skills
Positive Attitude
NTPC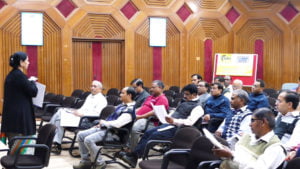 BAFEL has conducted various trainings for the managers at NTPC Korba. Few of the trainings are mentioned below:
Spoken English & Comm.
Skills (Students under CSR)
Personal Effectiveness(Managers)
Positive attitude (Managers)
Team Building (Managers)
CONTITECH


BAFEL has conducted various trainings for the Middle Management and Senior Management which include the MD and CEO on the following subject:
Spoken English (Managers)
Team Bulding (Managers)
FIELDFRESH FOODS PVT. LTD.


BAFEL has conducted various trainings for the Middle Management at Field Fresh Food which is a wing of Bharti on the following subject:
Spoken English
Business Communication
Presentation Skills
BSES YAMUNA POWER LIMITED (BYPL)


BAFEL has conducted various Training for 75 General Managers and Assistant General Managers at BSES on the following subject:
Spoken English (Managers)
Business Communication(Managers)
INDIAN ARMY


BAFEL has Conducted various training for the JCOs and Jawans of Indian Army. BAFEL helped them to overcome their hesitation and speak English fluently. Following are the training given below:
Spoken English
Communication Skills
Personality Development
INDIAN AIR FORCE


BAFEL experts have conducted various training for the Civilians of Indian Airforce. They were provided rigorous training on the following subject:
Spoken English
Business English
Communication Skills
ADANI GAS


BAFEL experts have conducted various trainings for Managers and Executives on the following subject:
Spoken English
Business Communication
Presentation Skills