TERMS AND CONDITIONS and PRIVACY POLICY STATEMENT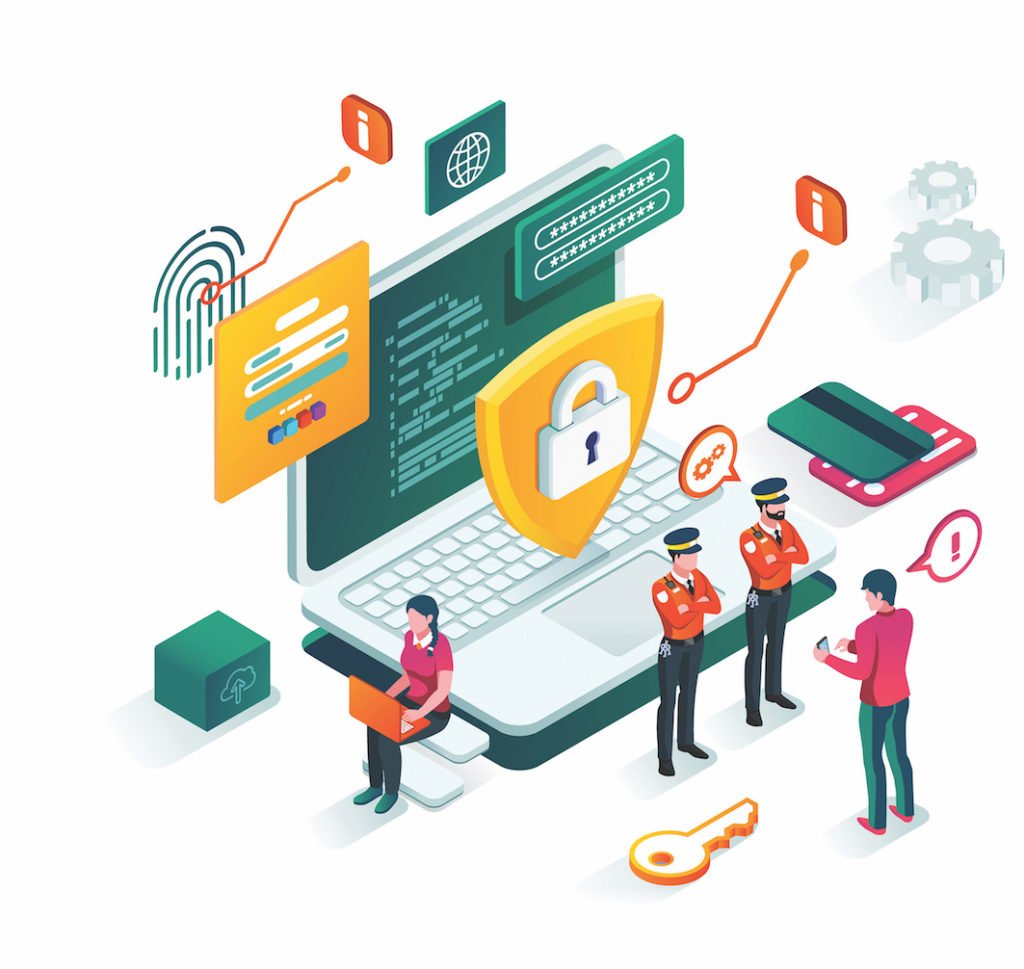 We don't buy your data, we don't sell your data.
We collect information which the user willingly provides us with on our websites, social & digital media platforms and from online & offline surveys mainly for the purpose of communication, with having the objective of delivery of service and or products and providing the enquiring or encountered visitor/user/client/customer/associate/entity with required information to the best of our knowledge.
The visitor/user/client/customer/associate/entity who enquires about us on the platforms on which we advertise and promote ourselves accepts to receive calls and messages of all types including promotional and transactional which may also deliver over DND. The visitor/user /client /customer /associate /entity who does not wish to receive promotional/transactional calls, messages and communication attempts of other forms of media can fill the OPT-OUT form placed at the end of this page. Once the visitor/user/client/customer/associate/entity fills the form we will erase their record from our maintained database after processing the request.
The visitor/user/client/customer/associate/entity accepts to the privacy policy of third parties who help in the delivery of services and or products for which the visitor/user/client/customer/associate/entity has requested or paid, some of them include:-
GOOGLE:  https://policies.google.com/privacy?hl=en-US .
FACEBOOK: https://www.facebook.com/policy.php .
We don't share your data with any third party unless it is required for the process of facilitation of a service or product for which You (or our visitor/user/client/customer/associate/entity) have paid or requested for.
The Data collection includes voice recordings, call recordings, exchange of verbal and written communication/ information using or in the vicinity of BAFEL's property. Some times the data may be not be collected by us but is provided to us by third parties or other vendors for statistics and business decisions. Any entity which submits their information on any of our platforms online or offline shall agree to the terms and conditions of this privacy policy statement. If the entity/ website visitor /user /client /customer/ associate submits their information on any of our platforms be it on offline or online platform survey, social or digital media they agree to receive transactional and promotional calls and text messages. If found that their information was submitted and they complain to any telecom regulatory entity or TRAI or any penal authority the penalty if imposed will have to be borne by the complainant because we have clearly mentioned  beforehand that the entity/ visitor /user /client /customer /associate which interacts with us on any of our platforms shall have to adhere to these privacy policy guidelines and statements. This privacy policy statement is subject to change dynamically at any point in time in the future without prior notice it could be due to change in the privacy policy of major telecom regulators or change in guidelines issued by the government or any other reason beyond our control or authority.
If you want to opt-out of agreeing to this privacy policy statement please fill the form below and await confirmation of the deletion of your details from our records. Only the details you mention here will be removed from our records. There is no time limit within which we promise the deletion of the same. We confirm the deletion if requested as soon as practically possible according to the availability of manpower and priority at hand.
At every interaction with us in any form or through any medium, the entity/website visitor/ user/client/ customer/associate agrees to undertake the following:-
I hereby authorize and give consent to BAFEL Academy Pvt. Ltd. to send me, either through itself or through any third-party service provider, from time to time various information /alerts/ SMS/ other messages or calls or commercial communication, and other services on the aforesaid listed telephone numbers, whether these numbers are registered with National Do Not Call Registry/ listed in National Customer Preference Register or not. I also confirm that by sending any of such messages/calls, I will not hold BAFEL Academy Pvt. Ltd. or its third-party service provider liable / institute complaint under the Telecom Commercial Communications Customer Preference (TRAI) Regulations, 2010 or such other applicable regulations including any amendment thereof, as may be applicable from time to time. It will be auto-renewed every month and if you want to stop this service please write an email to bafelish@gmail.com and info@bafel.co.in with the subject in capital letters "I WANT TO UNSUBSCRIBE" before the due date and call our support number 011-45542927 also once the amount is debited from account it will not be refunded, After processing your request we will erase your data from our maintained database.
Admission to BAFEL subject to the terms and conditions:
BAFEL provides Basic/Advance courses for three months, during which students have to attend their 2-hour classes for five days i.e. Monday to Friday regularly.
Students have to be punctual with their time-slots.
The decorum of the institute has to be maintained at all given times.
Students are supposed to carry their I-cards every day to the institute.
Fee once paid is not refundable under any circumstances. The fee paid with CC/DC should not be charged back through the bank under any circumstances.
A fee paid through cheque will be admissible only after realization.
During the course, only one break can be taken with prior information in writing. Without any prior information, leaves will not be adjusted. In case the break is more than 15 days then Rs. 500 will be charged as readmission fee for the balance classes. For break exceeding one month, the registration will be cancelled.
Registered personnel agree to receive promotional and transactional information.
The I-cards are not transferable.
BAFEL holds all rights to maintain my attendance.
I will not damage/ steak/ intellectual/ physical property of BAFEL.
Without permission/direction of BAFEL management, I will not upload/ publish content on online/ offline/ digital media relevant to BAFEL.
UK placment Training Programme Terms & Conditions
BAFEL training fee includes redesigning of your resume', allotting BAFEL training centre or online sessions as per your convenience, scheduling your training sessions, filling up interview form & submission of documents, scheduling of Interviews with recruiters. Training includes IELTS / OET preparation for 2 to 3 attempts, Voice & Accent, Effective Listening, Spoken English customized sessions (profession related), Interview Preparation, CBT format guidance. 6 to 11 months (approx) processing time subject to time taken to clear IELTS/OET and CBT. One time OET/IELTS  Exam Fee, your air ticket to UK (hospital will either book/reimburse the same), Visa fee, CBT Exam Fee, submission of fake documents, rejection in Interview are out of BAFEL responsibilities. BAFEL will not be held responsible for a Nurse not able to crack OET/IELTS by three attempts or one year of total training duration whichever falls earlier. Once you clear OET/IELTS, you may come back to BAFEL for UK placement proceeding. We are charging for training and administration. Placement is free of cost which is subject to UK Govt. policy. BAFEL is not responsible for any kind of policy changes to procure UK NMC pin. Any delay in Visa or procuring NMC, BAFEL will not be held responsible.
BAFEL Terms – Be on time in class is must for every student, institute's decorum must be maintained thoroughly, fee once paid is nonrefundable under any circumstances, fee paid with Credit Card / Debit Card will not be charged back through bank under any circumstances, fee paid through cheque will be admissible only after encashment of the cheque. During the course, only one break can be taken with prior information in writing and that too can be to a maximum of 15 days.
UK placement training is subject to these factors – Verification on authentication of all the submitted documents on a medical degree or diploma (bonafide), medical registration number (bonafide), work experience letter (bonafide), any other related document, submission of VISA fee, medical fitment certificate & police verification. Dispute or rejection of any of the above stated Terms , conditions , undertakings will be subject to arbitrations and discussions : failing to achieve at an amicable solution thereby will be subject to courts of New Delhi only.
Legal Disclaimer
All content but not limited to text, graphics, designs and trademarks of this site is © Bafel Academy Pvt. Ltd. You may download the content only for your personal use and for non-commercial purposes only. Modification of content or further reproduction or incorporation in any work, publication or site whether in hard copy or electronic format including postings to any other site is strictly prohibited and Bafel Academy Pvt. Ltd. reserves all other rights.
Bafel Academy Pvt. Ltd. will use reasonable efforts to include accurate information on this website and it is for general purposes only. Bafel Academy Pvt. Ltd. makes no representations, warranties or assurances as to the accuracy, currency or completeness of the information provided. Bafel Academy Pvt. Ltd. or their officers, employees, agents shall not be liable for any loss, damage or expenses either direct, indirect, incidental or consequential, caused due to access of this site or any site linked to it.
E-Mail Disclaimer
The information in this e-mail, and any attachments therein, is privileged and confidential and for use by the addressee only. If you are not the intended recipient, please return the e-mail to the sender and delete it from your computer. If you have received this communication in error, please be informed that any review, dissemination, distribution, or copying of this message is strictly prohibited.
The sender confirms that Bafel Academy Pvt. Ltd. shall not be responsible if this email message is used for any indecent, unsolicited or illegal purposes, which are in violation of any existing laws and the same shall solely be the responsibility of the sender and that Bafel Academy Pvt. Ltd. shall at all times be indemnified of any civil and/ or criminal liabilities or consequences thereof.
Although we attempt to sweep e-mails and attachments for viruses, we do not guarantee that either are virus-free and accept no liability for any damage sustained as a result of viruses.