TERMS AND CONDITIONS and PRIVACY POLICY STATEMENT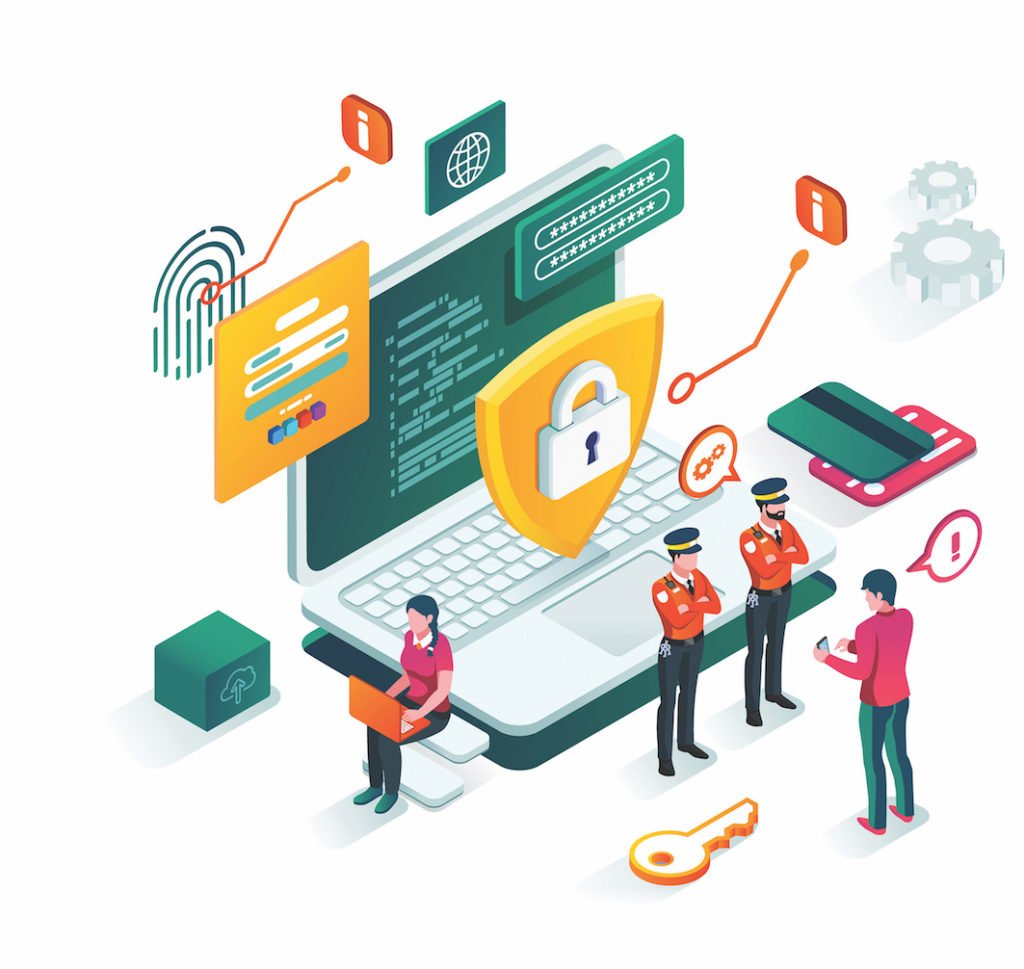 We don't buy your data, we don't sell your data.
We collect information which the user willingly provides us with on our websites, social & digital media platforms and from online & offline surveys mainly for the purpose of communication, with having the objective of delivery of service and or products and providing the enquiring or encountered visitor/user/client/customer/associate/entity with the required information to the best of our knowledge.
The visitor/user/client/customer/associate/entity who enquires about us on the platforms on which we advertise and promote ourselves accepts to receive calls and messages of all types including promotional and transactional which may also deliver over DND. The visitor/user /client /customer /associate /entity who does not wish to receive promotional/transactional calls, messages and communication attempts of other forms of media can fill the OPT-OUT form placed at the end of this page. Once the visitor/user/client/customer/associate/entity fills the form we will erase their record from our maintained database after processing the request.
The visitor/user/client/customer/associate/entity accepts to the privacy policy of third parties who help in the delivery of services and or products for which the visitor/user/client/customer/associate/entity has requested or paid, some of them include:-
GOOGLE:  https://policies.google.com/privacy?hl=en-US .
FACEBOOK: https://www.facebook.com/policy.php .
We don't share your data with any third party unless it is required for the process of facilitation of a service or product for which You (or our visitor/user/client/customer/associate/entity) have paid or requested for.
The Data collection includes voice recordings, call recordings, exchange of verbal and written communication/ information using or in the vicinity of BAFEL's property. Some times the data may be not be collected by us but is provided to us by third parties or other vendors for statistics and business decisions. Any entity which submits their information on any of our platforms online or offline shall agree to the terms and conditions of this privacy policy statement. If the entity/ website visitor /user /client /customer/ associate submits their information on any of our platforms be it on offline or online platform survey, social or digital media they agree to receive transactional and promotional calls and text messages. If found that their information was submitted and they complain to any telecom regulatory entity or TRAI or any penal authority the penalty if imposed will have to be borne by the complainant because we have clearly mentioned beforehand that the entity/ visitor /user /client /customer /associate which interacts with us on any of our platforms shall have to adhere to these privacy policy guidelines and statements. This privacy policy statement is subject to change dynamically at any point in time in the future without prior notice it could be due to change in the privacy policy of major telecom regulators or change in guidelines issued by the government or any other reason beyond our control or authority.
If you want to opt-out of agreeing to this privacy policy statement please fill the form below and await confirmation of the deletion of your details from our records. Only the details you mention here will be removed from our records. There is no time limit within which we promise the deletion of the same. We confirm the deletion if requested as soon as practically possible according to the availability of manpower and priority at hand.
At every interaction with us in any form or through any medium, the entity/website visitor/ user/client/ customer/associate agrees to undertake the following:-
I hereby authorize and give consent to BAFEL Academy Pvt. Ltd. to send me, either through itself or through any third-party service provider, from time to time various information /alerts/ SMS/ other messages or calls or commercial communication, and other services on the aforesaid listed telephone numbers, whether these numbers are registered with National Do Not Call Registry/ listed in National Customer Preference Register or not. I also confirm that by sending any of such messages/calls, I will not hold BAFEL Academy Pvt. Ltd. or its third-party service provider liable / institute complaint under the Telecom Commercial Communications Customer Preference (TRAI) Regulations, 2010 or such other applicable regulations including any amendment thereof, as may be applicable from time to time. It will be auto-renewed every month and if you want to stop this service please write an email to bafelish@gmail.com and info@bafel.co.in with the subject in capital letters "I WANT TO UNSUBSCRIBE" before the due date and call our support number 9212779991 also once the amount is debited from the account it will not be refunded, After processing your request we will erase your data from our maintained database.
Association with BAFEL Academy Pvt Ltd and BAFEL Global Services or any of its entities or any other entity associated with BAFEL and or its subsidiaries should be willingly done by any other associating entity on acceptance of following Terms, Conditions, Undertakings and Guidelines:
Students have to be punctual with their time-slots.
The decorum of the institute has to be maintained at all times.
Students are supposed to carry their I-cards every day to the institute or join the online class with the name mentioned in admission form.
A fee paid through cheque will be admissible only after realization.
During the Course or service candidate has to maintain 75% attendance. If not maintained on a routine check, Their services will be terminated and will be resumed only on payment of Re-Admission fee decided by the management which will not be less than 50% of the total course fee. Only Medical leave of candidate's self is allowed for 1 week only once in 3 months.
Registered personnel including entities who are filling up any form associated to BAFEL or any of its associated entities agree to receive promotional and transactional information via SMS/E-Mail and other channels of the digital medium.
The I-cards and admissions are not transferable.
BAFEL holds all rights to maintain my attendance(applicant/admission/service consumer agrees to this undertaking).
I will not damage/ steal/ intellectual/ physical/digital property of BAFEL(applicant/admission/service availer agrees to this undertaking).
Without permission/direction of BAFEL management, I will not upload/ publish content on online/ offline/ digital media relevant to BAFEL. If found so the person will be liable to damages in monetary terms as deemed fit by management.
Services of Client's/Student's and associates' can be terminated if found to be involved in any in-disciplinary / anti-organisational activities without any refund.
I will not object to change in a trainer for the advancement of quality and training purposes.
If a student is dissatisfied with services of BAFEL, He or she has to first write his complaint to BAFEL administration against his dissatisfaction, he or she shall get the response of his complaint within 3 to 5 working days from the administration subject to availability of relevant personnel.
Even after getting the response from BAFEL administration if a student post negative reviews against the BAFEL, then in that case BAFEL will be compelled to file criminal complaint against that student under section 503, 506, 499 and 500 of IPC. So Kindly refrain from posting any negative reviews against BAFEL and resolve your complaint through proper channel.
I will complete my course in due time as per the course duration allotted to me by management.
No Leaves will be accepted for more than 7 sessions in any case.Course/Service will stand terminated in scenarios where a candidate takes leaves of more than 7 sessions without any refund.
There should be no objection to the change in trainers.Student/Client agrees that if a trainer is changed, it is for quality maintenance purposes.
The course has to be completed in the mentioned time period, no extension for without readmission fee will be accepted.
Management has the discretion to reject or to recognise a leave of more than 7 sessions if not provided with legitimate proof.
Any non-academic behaviour identified on the discretion of management or staff can be penalised by debarring the candidate from the whole or certain duration of the course/training without any refund i.e. No refund will be provided if the candidate is debarred.
Late fee deposition is subject to termination of services. INR 100/- will be charged additionally per day in the delay of due fee submission.
Online safety of every-one is in their own hands, we do not take any safety guarantee of anyone while using the internet or any platform on the internet. Use the internet, it's platforms and other apps at your own risk.
For updated information on Terms, Conditions and Course/Training/Services Details contact us via email info@bafel.co.in, operations.facilitator@bafel.co.in .
In case of force majeure or any act of God like any Natural/Manmade Disaster, the Client/Candidate/Student agrees to take online classes in the format as prescribed by BAFEL.
I consent to BAFEL's training methodology and examination procedures.
I accept and acknowledge that if I fail to pay my due fees on time, my services can be terminated completely.
Fee once paid is not refundable except refund conditions are fulfilled. Fee if charged back, will invite additional payment of legal and arbitration fees for the proceedings of the same. Such additional payment to be borne by the candidate/entity who paid the fee or the candidate/entity who availed service.
Admission Refund Policy
You will be entitled for refund post deduction of the following services:
1. GST- 18% of the fee paid
2. Consultation Charges – 15% of the fee
3. Fee towards the number of training sessions availed
4. Study Material Charges
No refund after 10 days of enrolment.
Policy Changes
BAFEL reserves the right to modify this policy at any time.
By enrolling in a BAFEL course, you confirm your acceptance of this refund policy. For further information, please contact BAFEL Customer Care.
Additional Terms, Conditions and Guidelines for UK Placement Training Program:
UNDERTAKING(any candidate/nurse/doctor who enrols at BAFEL for UK Placement Training Program accepts to undertake the following)
Please read these terms and conditions carefully. By signing this undertaking, you agree by the terms and conditions and further undertake to abide all the terms and conditions set forth below.
PART I- Definitions 
Program means one of the training program as described in clause 8 and 9 hereto.
The term Institute means the entire working area of BAFEL Academy (include training rooms, administration area, reception area, corridors, lifts or pantry).
BAFEL faculty members who has been allocated to the program as a primary instructor and who will be conducting classes, training sessions, mock test etc.
BDC stands for BAFEL Discipline committee. BDC is the BAFEL's internal disciplinary body to maintain the discipline within the premises and provide punitive actions as and when required.
Force Majeure describes those uncontrollable events (such as but not limited to act of God, war, labour stoppages or extreme weather) that are not the fault of any party and that make it difficult or impossible to carry out normal business activity.
The Nursing and Midwifery Council (NMC) is the regulator for Nurse and Midwifery therofession in the UK. The NMC maintains a register for all nurses, midwives and specialist community public health nurses eligible to practice within UK.
The CBT stands for Computer Based Test. This is a test of the theoretical practice-based nursing knowledge.
The Occupational English Test is an English test for healthcare professional recognised by various regulatory healthcare bodies. It assesses the language communication skills of healthcare professionals.
IELTS stands for "International English Language Testing System" and is an exam to judge English Language ability. 
PART II- General Terms and Conditions
The medium of instruction for the offered Nurse Program by BAFEL will be English and it is available in both offline and online mode. (As student/s prompt)
Minimum Duration: The minimum duration shall be __________. (N)
Maximum Duration: N + 15 days for the completion of the programme. And no student/s enrolled will be entitled beyond the extended period of N + 15 days, except or otherwise, the term shall be extended on per session chargeable basis.
Besides the services, mentioned in clause 8, all the additional cost involved in pursuant to placement in the UK includes but not limited to IELTS/ OET attempts, NMC Registration, CBT, Nursing Council charges, Immigration, Health Surcharge, and visa charges shall be borne or bear by the Student.
The Eligibility Criteria means the eligibility criteria set out in Schedule I Annexed herewith.
Application Form & Information
Only a fully completed application form will be considered. Incomplete applications may be rejected. The details on the application form are collected for the purpose of the Nurse Program and these details may be disclosed to, processed and stored by the BAFEL for the purpose of administration.
Institute Decorum and Disciplinary Action
Student/s are expected to be attentive during the training session, modules and live sessions or any other arrangements by the BAFEL. In order to maintain program standards and deter student/s enrolled from indulging in unfair and dishonest practices, BAFEL has BAFEL's Discipline Committee (BDC) and created a Program Code of Conduct and Disciplinary Policies, which are as follows:
The student/s should observe strict silence irrespective of presence or absence of trainers, faculty or counsellors (both in offline or online).
The student/s is not supposed to remain absent from the sessions, trainings or program, hereby, without prior permission in writing. If the student/s is not attending sessions, trainings or program from more than 15 days without prior notice to the BAFEL Academy, the BAFEL reserves the right to null or void his/ her candidature with BAFEL from immediate effect after the expiry of such period, without any liability whatsoever.
The use of cellular/ mobile phones and other wireless equipment's are prohibited during the program training or program (in offline or online).
The BAFEL properties and equipment's are to be handled with care.
Smoking and use of alcohol in the working areas of the BAFEL are subject to immediate termination.
Stalking, intimidating and/or harassing and/or inciting other to commit violence.
Alter or modify any part of Program.
Student/s must attend all the mock interview and test which are conducted by the BAFEL or in collaboration with third party.
the absence from any scheduled class, session, training or mock test whether online or offline mode, will be consider as absent and no student will entitle to receive such class, session, training or mock test in future.
Not to post any course/ program materials as mentioned in clause 8.
Or you are in breach of any terms of the undertaking.
6.1 Where a student/s is found guilty of violating the BAFEL Code of Conduct stated in para 6, the BDC may recommend any of the following penalties or any combination thereof;
Warning or fines;
Reprimand;
Suspension from the BAFEL for a specific period of time;
Or Permanent Termination;
6.2 Further, the BAFEL may without any liability reserve the right to expel the student/s, in case he/ she found indulge in harassment of BAFEL staff or fellow student/s or found guilty of violating the BAFEL Code of Conduct as mentioned in Clause 7 (a) to (h). And BAFEL may, in its sole discretion modify or revise the terms and conditions of this clause.
The Nurse Program offered by the BAFEL Academy Private Limited imparts the qualified Nurses to grasp a towering career in the United Kingdom. The Nurse/s qualified or completed BSc in Nursing or Diploma in GNM (experienced or not), shall enrol themselves in the program to foster his/ her career. The program is ideal for the Nurses of tomorrow, as it facilitates a detailed understanding of the structure, procedures, training sessions, IELTS and OET preparations, voice and accent training, effective listening, spoken English and interview preparation from a 360-degree perspective, and the same mentioned in detailed hereunder;
Training Session shall include teaching, education, instruction or professional development of the student/s/s. Further, it also collaborates face to face sessions with the counsellors to transfer knowledge, skills regarding a specific subject matter.
BAFEL provides the complete solution for the UK Placement by providing you training for IELTS/ OET exam which prepares the students in securing the desired score i.e. IELTS- Listening 7, Reading 7, Speaking 7 and Writing- 6.5, whereas in OET with Listening B level, Reading B level, Speaking B level and Writing B level.
Voice and Accent Training
Voice and Accent training teaches the student/s new sounds and speech habits. It shall be delivered by highly professional voice and accent coaches/ trainers and the training session involves work on; Tongue Position when speaking, Mouth Muscles, ability to recognize RP sound (RP* herein stands for Received Pronunciation).
In this training, the student/s will acquire self-enhancing skills to access his/ her listening ability, understand the challenges to effective listening (including distractions) and make imperative behavioural changes to their listening habits.
The Student/s will be provided tailor-made comprehensive Spoken English training, with an aim to develop proficiency in spoken English language.
After being qualified in IELTS/ OET with the desired score, BAFEL will train the candidate for the Interview process. The training shall be given by the industry expert personnel who are recruiting Nurses across the world from last twenty-five years.
NMC Registration and Process
The Nursery and Midwifery Council (NMC) is the regulatory body for nursing and midwifery professional in the UK.BAFEL shall assist the student/s in filing the NMC Registration form and provide an overview on overall procedure needed to follow for the NMC registration.
You also agree that BAFEL reserves the right to cancel or reschedule any session, lectures, training modules, or to alter, modify, rearrange the schedule of topics, as well as the point value or way of assignments, tests, projects and other such evaluation of progress.
Course Material
BAFEL will provide the course material, training modules, mock tests to each student/s admitted in the program/s as and when required.
The course material as mentioned in 8 (a) will be provided through email.
The course material consists of asynchronous learning content, reading material and projects.
Asynchronous content is defined as the repository of recorded videos, platform text, additional reading material and links that the student/s would go through on the learning platform.
The reading material may contain summary documents. However, depending on the module/ course, the concerned course instructor may choose against providing the same, as it would be counter-productive to the outcome envisaged for that program.
Kindly note that the course material and all other program content have been prepared for program purposes only and are not meant to be construed as any kind of legal advice.
BAFEL has through the investment of considerable time and money developed a unique and distinctive training system for the Nurse Program to potential customers in a large scale under the mark "BAFEL". The program includes comprehensive training system, in process of recruitment of Nurses in the United Kingdom.
The Student/s agrees to promptly disclose to the company, to not disclose as under:
All patents, copyrights, trade secrets, trade/ commercial names, proprietary rights, logos, slogan and other intellectual property rights developed by or for the Company, shall vest in the Company.
The work product, inventions, artistic work, works of authorship, design, methods, processes, technology patterns, technique, data, domain names, copyrights, and the like, and all other intellectual property relating to the business of the Company, shall be sole and absolute property of the Company.
Further, all data, documents, plan, drawing, course material, training modules photographs, graphs, statements and technical information thereon pass to the student/s or which come to his/ her knowledge shall be treated as confidential and he/she shall be bound to keep such secret all such confidential matters.
In the event you come across any Content that is incorrect, infringing, offensive, indecent or objectionable, please notify us immediately.
The Students acknowledge that the existence and the term of Program and any oral or written information exchanged between the parties with the preparation and performance of this program are regarded as confidential information. Student shall maintain confidentiality of all such information, and without obtaining the written consent of the other party, it shall not disclose any relevant confidential information to any third parties. Student further undertakes not to disclose the amount of Program Fee deposited by him to any other student/s or person or organisation, pertaining to the program herein. Since the program is entitling to amendments along with the fee in accordance to various service plans or the student, keeping in view of his/ her skills, capabilities or exams preparation. Disclosure of any such confidential information by the student, he/she shall be held liable for breach of terms and conditions herein and subsequently, compensate or recompense BAFEL as decided by the BAFEL.
Cancellations and Refunds
BAFEL, reserves the right to change and modify the terms and conditions of Cancellation and Refund policy as and when required;
The refund request will not be accepted if the student/s has attended the training for more than one days' session or have accessed, acquired or downloaded course material as provided by the BAFEL.
No refund will be provided on Discounted Courses.
If you wish to process the refund before the commencement, the BAFEL, unfortunately, has no policy to initiate the refund request whatsoever.
Failure to pay the remaining program fee after the commencement of the scheduled batch may result in withdrawal of your candidature and BAFEL shall not under any liability to pay or refund on such withdrawal.
Upon the student cancellation, the BAFEL shall also not be under any liability, in case of refund on account of such cancellation.
Since, on every enrolment into the program, the BAFEL on very such date of enrolment, start its scheduling with trainers, counsellors or associated partners in the United Kingdom, and also start rotating the student/s details in the United Kingdom for the desired opportunities which is non-reversible. However, the amount paid to the BAFEL against the program, full or in part, can be utilise or avail by the student/s in other program of same worth offered by the BAFEL.
The Student/s shall provide the BAFEL with such information as the Company shall reasonable required in order to provide the Services. In addition, the student/s acknowledges that the Company's ability to provide such instructions and to meet any timeframe agreed for the provision of the Services is dependent on the Student/s providing those documents, information, consent or anything the student/s under the obligation to provide.
The Student/s shall be available to attend calls, emails or reply to emails, or any other communication in any medium by the BAFEL or BAFEL Partners, directors, officers, employees, agents or any other person associated with BAFEL, to ensure timely deployment.
The student/s enrolled in the BAFEL Private Limited for Nurse Program in the United Kingdom must adhere to all the terms and conditions mentioned in the clause 6, so as to ensure the smooth functioning of training, teaching and procedure involved in the placement. Further, the student/s enrolled also agreed and acknowledged herein that, in the event of, the student/s after being interviewed or received letter of offer or recruited by the UK employer, for any reason whatsoever, he/she does not avail the opportunity or report to the organisation or placement cell or employer, hereinafter, he/she shall be liable to pay or compensate to the BAFEL for Rupees Two Lakhs Fifty Thousand Only, against the loss sustained to the company on international forums and loss in business as mentioned below:
The effort done in pursuant to coordination with agents/ recruiters/ or any other person;
The effort done for customising the training program in accordance to his/ her ability;
The consultation provided for all registration process including Nursing and Midwifery Council.
The effort done for CBT Guidance.
The cost of CBT study material.
Indemnity
To the extent permitted by applicable law, you are agreed to indemnify BAFEL, its parent corporation, officers, directors, employees, and agents, from and against any and all claims, damages, obligations, losses, liability, cost, debts and expenses arising from: (i) your use of and access to the BAFEL services, (ii) your violation with any terms and conditions herein mentioned, (iii) violation of any applicable laws. This defence and indemnification obligations will survive these Terms and Conditions and your use of the BAFEL Platform.
The IELTS/OET training & learning is a joint effort. Nurse/student have to work hard and give adequate time for learning and passing IELTS/OET in the desired bands is their responsibility. Further, the student/s agrees not to demand refund or reimburse the amount incurred on the program, process, procedure or any expenses thereof.
Equality, diversity and inclusion
The BAFEL seeks to insure equal opportunities are provided to all individuals.
If you have a disability or special need, the BAFEL will make reasonable adjustment to make sure that you have, as far as is reasonable, the same access to everything that is involved in participating on the relevant product as a person without a disability or special need.
Please provide the BAFEL with details of your disability and special needs before the commencement of Program.
Immigration
The student/s agreed and hereby acknowledged, that in accordance with the Immigration laws on Skilled Workers (Tier 2) in the United Kingdom, the recruitment/ placement, herein is conditioned upon satisfactory proof of the student/s identity and authorization to work in the United Kingdom. The Student/s enrolled must comply with the Immigration and Naturalization Service's employment verification requirement (includes but not limited to Criminal Records). In the eventuality of, he/ she is not in complied with the Immigration and Naturalization Service's employment verification, the BAFEL shall not be under any obligations to compensate any student/s.
Further, in conformity with Part (9) of the Government UK Immigration laws, set out the refusal of application for seeking an entry to the United Kingdom, if a person:
Is currently the subject of a deportation order;
has been convicted of an offence for which he/ she has been sentenced to a period of imprisonment of at least four years;
has been convicted of an offence for which he/ she has been sentenced to a period of imprisonment of at least 12 months but less than four years, unless a period of 10 years has passed since the end of the sentence;
has been convicted of an offence for which he/ she has been sentences to a period of imprisonment of less than 12 months, unless a period of 5 years has passed since the end of the sentence.
In the event of, the refusal of application for seeking entry to the UK, as in accordance to this clause, or student filled or furnished wrong information, fake documents on NMC application or any other application, in nexus to his/ her name, particulars or title, the BAFEL shall not be liable under any circumstances for any loss, expense, damage, delay, cost or compensation (whether direct or indirect consequential) which may be suffered or incurred by the student/s arising from or any way connected with the BAFEL seeking a recruitment or placement under this program. In addition, the student further undertakes that on rejection of application in pursuant to above mentioned course of events or any other reason which is beyond the BAFELs' control, he/ she shall not resort, initiate or commence any legal action, whether civil or criminal, against the BAFEL or its subsidiary cooperation's, directors, officers, employees or agents. 
BAFEL makes no representations or warranties of any kind whether express or implied that the services will meet the student's requirement or that the services will be uninterrupted, timely, secure or error free.      
BAFEL shall not be liable for failure to perform, or the delay in the performance of, any of its obligations if, and to the extent, that such failure or delay is caused by event beyond its control, including but not limited to acts of God, act of the public enemy or governmental body in its sovereign or contractual capacity, war, floods, fire, strikes, epidemic, civil unrest, power outage, and/or unusually severe weather.
19   Severance
In the event that any provision of this Agreement is held to be unenforceable under applicable law, this agreement will continue in full force and effect without such provision and will be enforceable in accordance with its terms.
20   Modification, Amendment
BAFEL may, in its sole discretion, modify or revise these terms and conditions and policies at any time and you agree to be bound by such modifications and revisions. Your continued use of the BAFEL services post any modifications and amendment shall be taken as consent and acceptance to such modifications.
21   Reviews
Following the completion of the program, the student agrees to post self-recorded video review on the BAFEL website sharing his or her experience with BAFEL in achieving new heights, and that for the purpose of disseminate it for public knowledge.
I have read and understood all the terms and conditions and undertake to abide by all the above stated. If I fail to do so BAFEL has the right to take any appropriate action against me as deemed fit.
Kindly sign and return a copy of this letter in acceptance of the terms and conditions set out. We look forward to a mutually beneficial association with you.
SCHEDULE-I 
The Eligibility Criteria for Nurse Program given as under:
Minimum Qualification
Any nurse who has a degree in BSc (Nursing) or Diploma in GNM, stands qualified for the program, herein referred.
Work Experience
Any nurse who has minimum clinical experience of a minimum six months within a span of the past two years is preferable. However, since a variety of opportunities and urgent nurse job vacancies are there so fresher's and nurses with gap can also apply.
If you have been registered
If the nurse is or previously registered in her country of training, she will be asked by the NMC of the U.K. for the name of his/her regulator and a copy of his/her registration certificate. NMC will then contact the respective regulator to confirm the details nurse has provided and to check if the nurse meets NMC eligibility criteria that she is a minimum of GNM qualified.
If you have not been registered
If the nurse has not previously registered in her country of training, she will be asked by the NMC of the U.K. for the name of his/her regulator he/she could register with. NMC will then contact the regulator to confirm that his/her qualification would allow him/her to register with them to check if the nurse meets NMC eligibility criteria. If her regulator is unable to confirm this, for example, if the nurse has not completed a registration examination, NMC may not be able to accept the nurse's eligibility application.
NMC Criteria
To meet the NMC criteria, the qualification of the nurse has to be in nursing and be equivalent to a foundation level degree. A foundation level degree in England goes beyond secondary (or high school) education and is one level below a full undergraduate degree.
NMC won't be able to consider the application of a nurse if his/her qualification does not meet the above given criteria.
The above given criteria would remain subject to UK-NMC norms and policies.
Age Limit
The NMC is made available worldwide to all persons, regardless of age, gender, race, nationality or religion but it is not recommended to persons without B.Sc. (Nursing) or GNM qualification and after retirement age.
DECLARATION/ UNDERTAKING FROM THE STUDENT
Nurse undertake as under;
Nurse, hereby, undertake that he/she has carefully read and understood all the terms and conditions mentioned thereby and accept them in the true spirit.
The documents submitted or enclosed in pursuant to a program herein are complete and true to the best knowledge.
Nurse undertake to maintain confidentiality to all such data, that may share during the program herein, further, Nurse also undertake not to disclose the information pertaining to Bafel, its subsidised companies or third party. Likewise, information in connection to employers, agents, supports staff…, in the United Kingdom. In the event of or in non-conformity conditioned herein, Bafel may terminate nurse candidature without any liability whatsoever.
Nurse, hereby, declare that Bafel shall not be hold responsible or indebted as far as in consequences of furnishing the fake or counterfeit documents by the nurse.
It is declared that the Bafel, considering nurse academics, shall be the sole expert to reach out a decision in following to my program structure, its duration and fees. Such modifications to be made to achieve the desired scores in IELTS – Academic in Listening-7, Speaking-7, Reading-7 and Writing-6.5 or OET in Listening, Speaking, Reading with B level and Writing with C+.
Nurse agrees that Bafel shall compute his/her attendance during the program duration despite of absent from the scheduled classes. Further, Nurse will not resort to any compensation on such absenteeism.
That nurse have sought detailed explanation and clarification from the Bafel for the program enrolled. Thereby, on successful completion of program by means of selection or contracting the employment in the United Kingdom as a Nurse, will not disagree, refuse or step down to travel the United Kingdom, subsequent to issuance of certificate of sponsorship [Certificate]. In the event of such disagreement, refuses or delayed in any of the formalities related to UK visa (including Covid-19 test report and quarantine guidelines in the UK or any other additional formality required to be complied as per the competent authorities in the India or UK) after the receipt of aforesaid certificate, the Bafel shall be authorised to impose penalties on nruse as deemed fit and appropriate.
Nurse, also declare that in interest of placement in the United Kingdom inform the Bafel, about my changes in information submitted by nurse, in the application or registration form and any other documents, including change in addresses, phone nos.., from time to time.
Nurse declare that no legal and/ or criminal case is pending against his/her before any court/ investigating agencies. Nurse has never been found guilty/ convicted of any legal offense and/ or crime by any court of law in the past. Nurse understand that any misrepresentation or incorrect information to the foregoing truth, He/she (the Nurse) shall be solely responsible for the repercussion of such misstate.
Declaration: Nurse, do hereby declare that the particulars/ information given by the nurse irrevocable and true and correct to my knowledge and no material facts has been concealed there from. Nurse has gone through the terms & conditions and accept the same and which shall be ipso-facto be applicable to his/her legal heirs and successors.
For updated information on Terms, Conditions and Course/Training/Services Details contact us via email on info@bafel.co.in , hr@bafel.co.in and operationsfacilitator@bafel.co.in .(receive confirmation from all three IDs)
Legal Disclaimer
All content but not limited to text, graphics, designs and trademarks of this site is © Bafel Academy Pvt. Ltd. You may download the content only for your personal use and for non-commercial purposes only. Modification of content or further reproduction or incorporation in any work, publication or site whether in hard copy or electronic format including postings to any other site is strictly prohibited and Bafel Academy Pvt. Ltd. reserves all other rights.
Bafel Academy Pvt. Ltd. will use reasonable efforts to include accurate information on this website and it is for general purposes only. Bafel Academy Pvt. Ltd. makes no representations, warranties or assurances as to the accuracy, currency or completeness of the information provided. Bafel Academy Pvt. Ltd. or their officers, employees, agents shall not be liable for any loss, damage or expenses either direct, indirect, incidental or consequential, caused due to access of this site or any site linked to it.
E-Mail Disclaimer
The information in this e-mail, and any attachments therein, is privileged and confidential and for use by the addressee only. If you are not the intended recipient, please return the e-mail to the sender and delete it from your computer. If you have received this communication in error, please be informed that any review, dissemination, distribution, or copying of this message is strictly prohibited.
The sender confirms that Bafel Academy Pvt. Ltd. shall not be responsible if this email message is used for any indecent, unsolicited or illegal purposes, which are in violation of any existing laws and the same shall solely be the responsibility of the sender and that Bafel Academy Pvt. Ltd. shall at all times be indemnified of any civil and/ or criminal liabilities or consequences thereof.
Although we attempt to sweep e-mails and attachments for viruses, we do not guarantee that either is virus-free and accepts no liability for any damage sustained as a result of viruses or any kind of malware.
For updated information on Terms, Conditions and Course/Training/Services Details contact us via email: info@bafel.co.in , hr@bafel.co.in and operationsfacilitator@bafel.co.in .
Terms and conditions for NMC (IELTS/OET+CBT) Clearance:
I hereby undertake to undergo the training hours of IELTS/OET training towards NMC Clearance for placement process in the UK as an RN (Registered Nurse) as I understand that this is the faster-moving placement process and my end endeavour is to score IELTS-Academic with Listening-7, Reading-7, Speaking-7 & Writing-6.5 OR OET with Listening-B,  Reading- B, Speaking- B & Writing-C+ along with CBT guidance and study material against the payment done.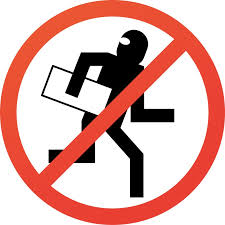 Fill the form to OPT OUT & UN-SUBSCRIBE