At BAFEL
we help a lot of nurses to get placed in the UK. So if you are looking for an ideal nurse placement agency for the UK in Rohtak then we could be the right choice for you. Every year we support thousands of candidates and nurses to start their journey and help them to get placed in top-notch hospitals in the UK. In our Institute, we help our candidate to boost their self-confidence that further helping them to achieve their dream as soon as they can. From time to time we conduct various training programs, seminars and workshops to provide hands-on practice to our candidates that further help them to build the soft skills that help them to achieve greatness in their careers.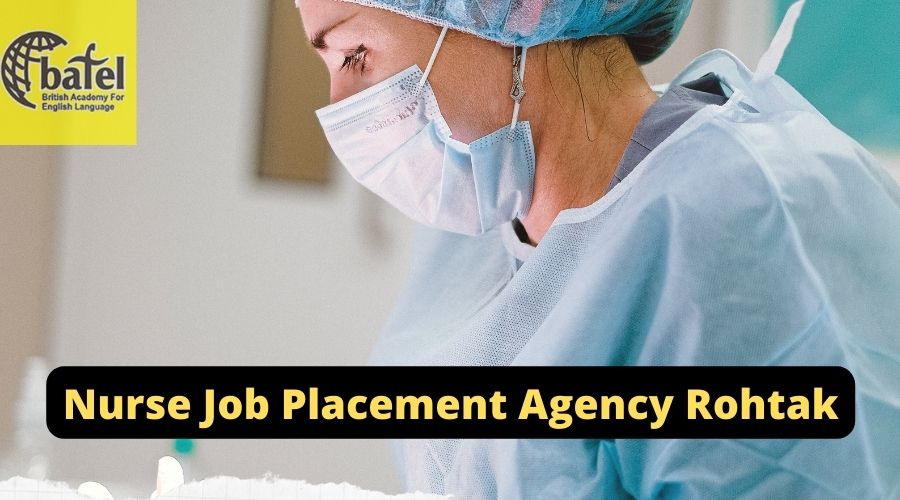 What do we offer?
• We customise our training modules according to the need and requirements of candidates so that their level of performance may increase and they will be able to attend the Desire skills which the organisation always looks for.
• We are also known for offering a wide range of Corporate training to our clients so that when they are placed in a UK agency they will be able to have a practical approach to dealing with the patients. We adopted world puzzles, role plays, audiovisual sessions to conduct such a training program
• With the right training and English speaking course offered by us, you will be able to notice a great improvement in your personality by knowing it well.
We are not only known for having good infrastructure but also well equipped with a smart set of professionals who are the pillar of our organisation. We are having good professionals that help our trainees to get the best and what they desire. As a leading Organisation in Rohtak, we understand the expectation of various agencies in the UK and that is why we provide training to the nurses so that they will be able to cope with such an organisation and handle work pressure there. Through our regular training, you will be able to see the noticeable difference as we are offering various programs that bridge the gap between employee performance and the expectation of the management in an organisation. So it is the right time to join our organisation if you want to get placed in UK.