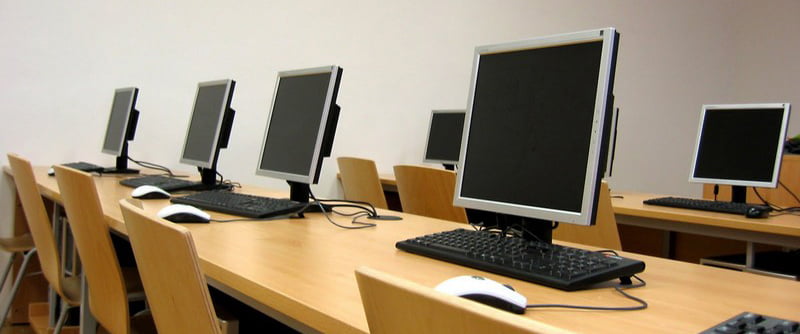 LINGUA LABS IN SCHOOLS
In order to train primary class students on strengthening English grammar as the medium of study is English language and this will help them do better in all other subjects.
To train students at Senior Secondary level on Spoken English, Creative Writing & Personality Development to perform better in their studies and build up the base for improving their writing skills.
To train students at higher level on Spoken English, Communication Skills, Creative Writing, Personality Development, Group Discussions, Life Skills as after schooling, they will be facing the bigger platform at University Level representing the entire school.
Training to Teachers of all the subjects as they need to interact not only with the students but also their parents during the PTM (Parent Teacher Meetings) and they should talk with full confidence and without any communication error.
LINGUA LABS IN MBA COLLEGES
The purpose is to match up with the professional degree the students are going to acquire as they will be working in professional environment in MNC's.
To make them confident while speaking and comprehending the language.
Preparing them on Interview Techniques & Advanced GD (Group Discussions) so that they can crack campus interviews and off campus interviews.
As they need to work on their presentation skills & body language based on their SWOT analysis through BAFEL Personality Development course.
As a post graduate professional need English platform as he will have to interact with both his team members inside his company and clients outside the company.
LINGUA LABS IN ENGINEERING COLLEGES
Since most of the engineers will be heading towards joining the MNC's representing their college; they need training on Personality Development, Spoken English & Communication Skills.
Since the focus before joining the college was to clear entrance based on the technical knowledge only, students coming from different states and districts need clarity on their speech which we ensure though Voice 'n' Accent course.
Where first and second year aspirants need to focus on acquiring spoken English and comprehension skills; final year students need Personality Development, Interview Techniques & Advance GD in addition to Spoken English.
As a trainee, BAFEL has recently launched a new training program where we assist and prepare students for overseas internships.