NURSE JOB IN UK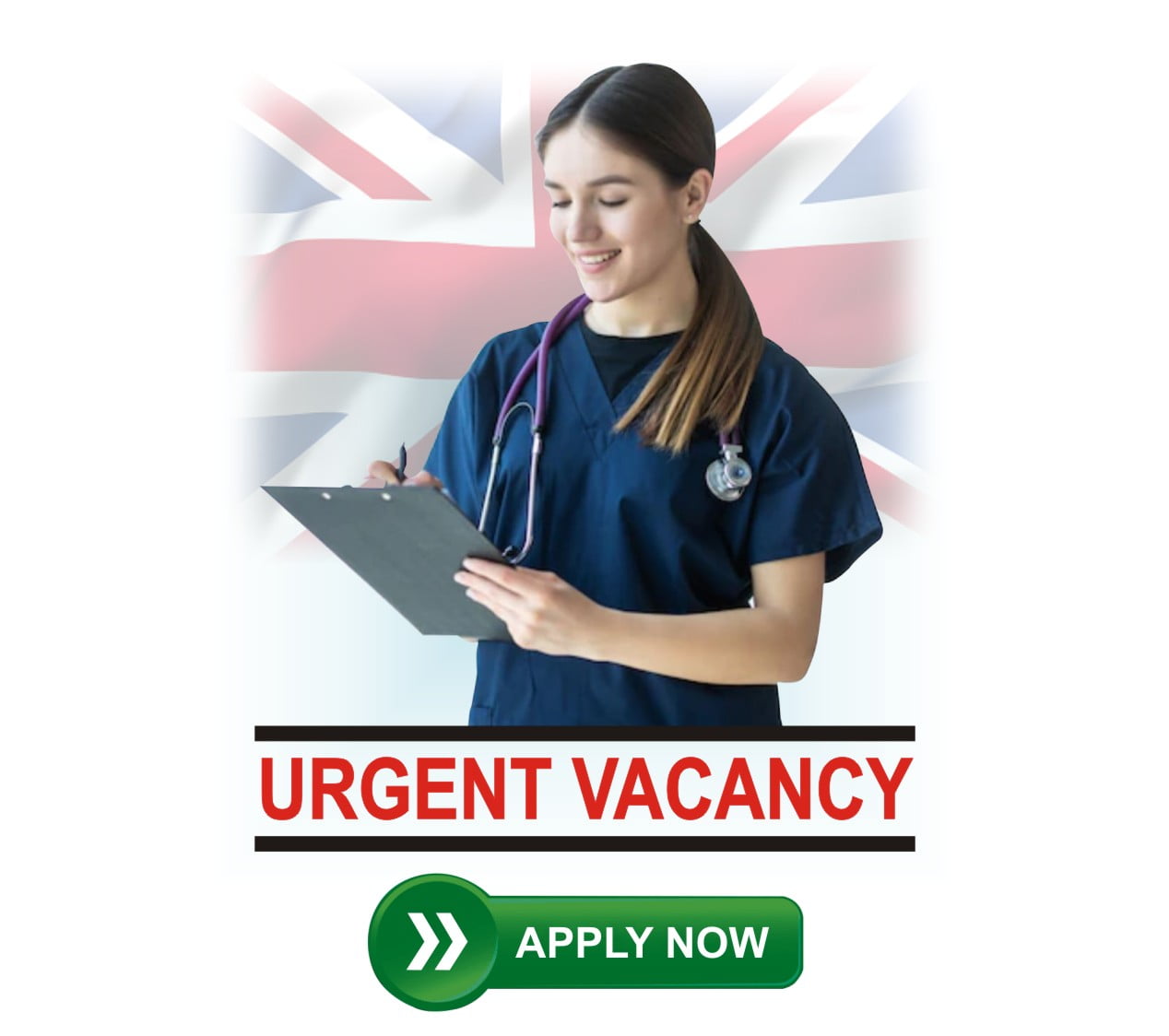 The nursing profession in India is yet to gain the respect and reputation it deserves.Due to the excellent number of colleges and the strong Indian education system, we don't have that huge of a manpower gap in this profession. However, the United Kingdom, being a more advanced country, has good medical facilities and technology because of which the average life expectancy of a British citizen is 80 years, whereas in India it is 60 years, as per an approximate estimate by the World Bank.
Henceforth, the requirement for nurses in the UK is desperately urgent and they are very pleased to recruit from India.Here, BAFEL plays a major role in bridging this international manpower gap requirement. How? that we shall discuss further in this article.
In this era of aggressive competition and marketing, a lot of agents have been trying their luck. They try to make promises undeliverable, and ultimately, the nurses lose hope for their immigration dream of a job in the UK.This is why a lot of nurses face difficulty developing trust for such procedures.
By answering the simple W's of Who, What, Where and Why?
We help nurses overcome their fears and doubts and help them get a job in the UK.
Who?
The people behind BAFEL have more than 30 years of experience in the industry.
Our board of directors includes
Honourable MD BAFEL Alka Gupta, mam: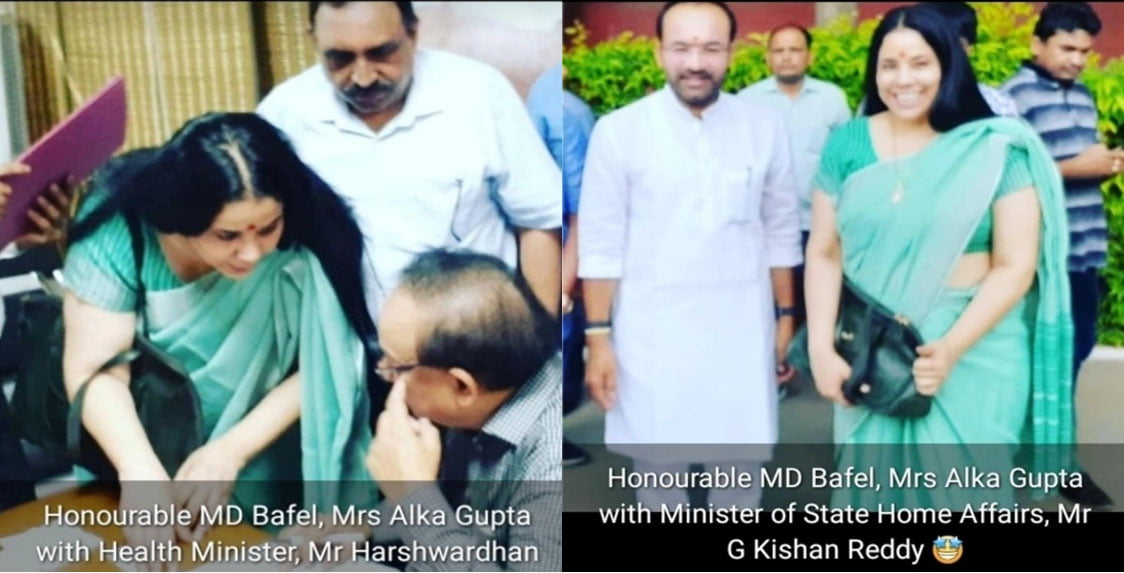 She is the founder and director of BAFEL and its associated enterprises, and is currently on the boards of 3 private limited firms and one NGO working for the benefit of society. She is an ardent devotee of Sahaj Yoga (founded by Adi-Shakti Shri Mataji Nirmala Devi).
Ex-Airforce Pilot Wing Commander Deepak Gupta (retd)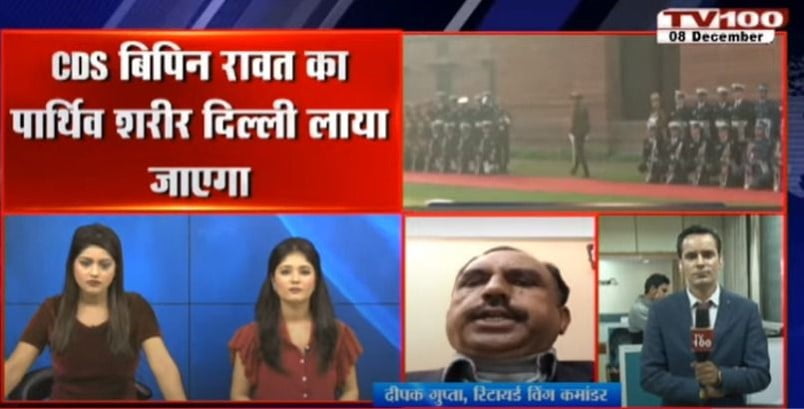 Mr. Gupta is a member of the board of directors at BAFEL. He has countless flying hours flying for the Indian Air Force. A reputed and respected figure in society. 
Mr. Ayush Gupta, acting CEO 
If you are interacting with BAFEL or have already enrolled at BAFEL, you must have met him already.His qualifications include MBA, B.Tech, B.A., Indian Navy Call Letter holder, and many other qualifications and achievements which he doesn't wish to boast about.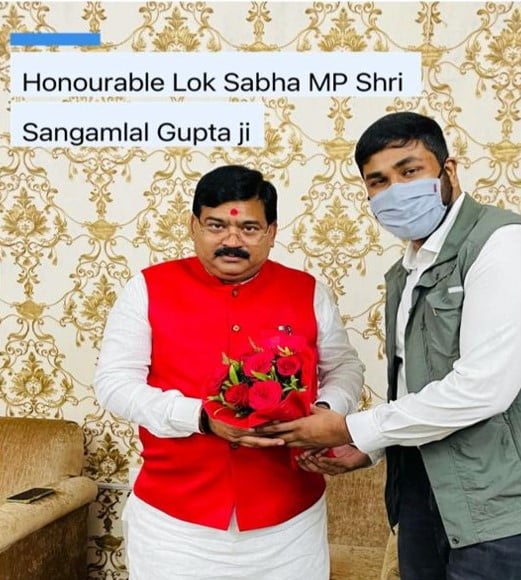 *photo with LokSabha,Member of Parliament 2021
Other rewards and recognitions of BAFEL.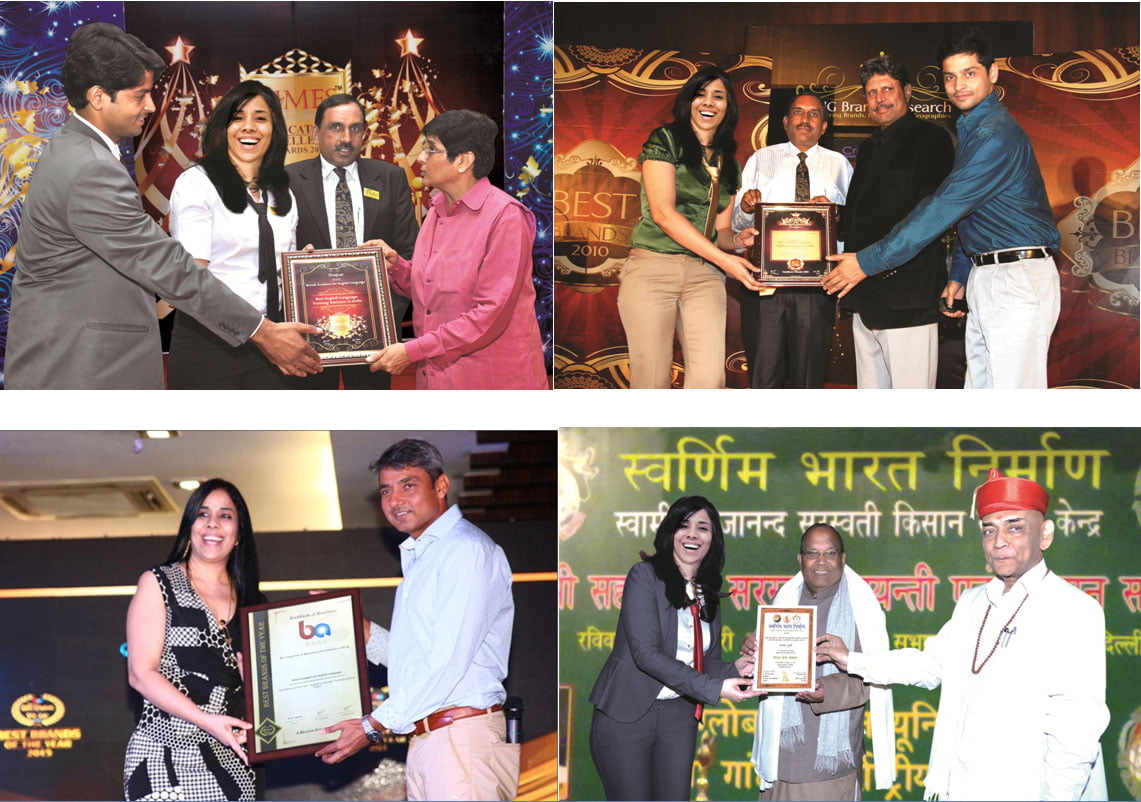 Our corporate clients include: the Government of India, CBSE, Indian Army, Indian Airforce, Adani Group, Vodafone, Maruti Suzuki, NTPC, Delhi Police, Delhi Metro, Field Fresh Foods (Del-Monte) and many more government and private organizations.
What? 
BAFEL seeks to bridge the gap where people who have excellent talent and qualifications are not able to get the right opportunity to showcase it or utilise it for maximum benefits of self-fulfillment and societal fulfilment. Similarly, for BSc/GNM qualified nurses who spend almost Rs 3,75,000/- for their GNM diploma and Rs 5,60,00/-for their BSc degree and get an average starting salary of Rs 15000 or 25000 only, whereas in the UK the approximate minimum wage is almost 10 times more than what they earn now, which is 19800 GBP, which can go up to 32,000 GBP, which means 32 lakhs per annum also.
The reader nurses should understand that we are NOT AGENTS, we are a registered corporate. We will transparently and legally help you become eligible and get a safe and secure job in the United Kingdom.
Where?
BAFEL's head office is located in the capital city of Delhi. We have chosen to root ourselves here because most of the important and relevant government offices and embassies of foreign countries are located here, which makes it easier for coordination and communication.
Registered Office Address:
BAFEL Dwarka Sector 7
A-56 Ground Floor Palam Extension, Sector 7 Dwarka, Dwarka, Delhi, 110075
https://maps.app.goo.gl/VMLBGaHrHGVxELWC9
Why ? 
Starting Minimum Wage: upto 20,000 GBP e. Rs 20 Lakh per annum.
Range of Career Options : matron , consultant , management , telemedicine etc.
No Age or Gender Discrimination
Access to latest Technology
Flexible Shifts ( fixed and flexible; overtime pay + bank holiday )
Pensionable Job
Relocation Package (Benefits for Spouse , Family , Children)
Job Security
Citizenship – to a safe and developed country
How? 
To find out more about how to get a nurse job in the UK with BAFEL:
*Click here to whatsapp us your resume, nursing council registration, and qualification proof or mail these 3 documents to info@bafel.co.in