Important Notice for offline BAFEL students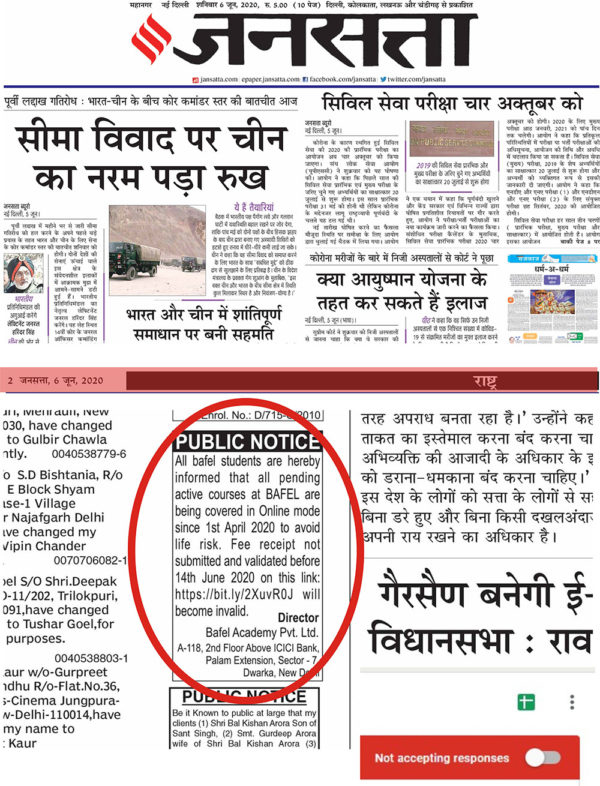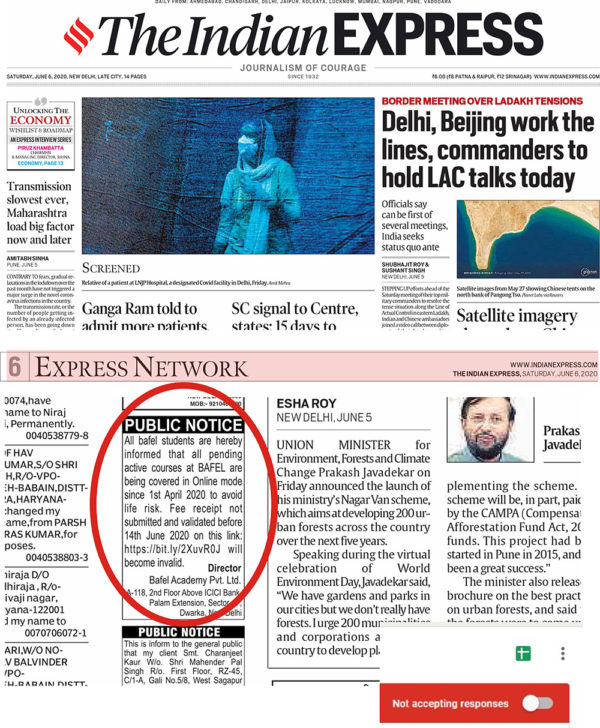 BAFEL has issued numerous public notices in newspapers, on its main website, by SMS and WhatsApp texts to all its clients and students.
Offline classes have been completely terminated for an indefinite period due to COVID-19 health risk.
The last date to resume your course online (14th June 2020) now is over. To resume your course/training online now candidate has to pay INR 1,000/- As admin charges and 50% of their course fee along with dues if any.
Click here to pay Admin Charges. After payment, you will be contacted by an admin official to guide you with further procedure. Please ensure you enter the correct phone no. and email while paying.
Still, have something where you need our technical help?

BUY calling credits to talk with our technical team by clicking the button below.

(Our technical team is working for you and is happy to serve you but it comes at a cost. Most of your problems will be resolved if you go through the FAQ's thoroughly)
COVID -19 ALERT

Important notice for BAFEL students currently enrolled at all offline branches all over India.
Data of COVID-19 Cases of few states.

Articles on COVID 19 Cases Across sectors

NO SCHOOLS UNTIL ZERO COVID CASE IN THE STATE OR UNTIL VACCINES ARE OUT.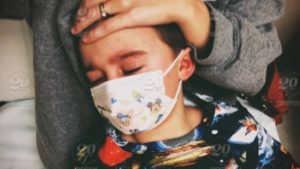 "Opening of schools in July will be the worst decision by the Govt. It's insane. It's like playing with fire when we ought to douse it with full force. The parents should fight against this stupidity with tooth n nail, not a single child to be sent to the schools for their own safety."
PLEASE, KIDS ARE NOT YOUR TESTING KITS
-Voice of Thousand Parents: Parent's Association
To keep our students, employees and their families safe, BAFEL is taking the honourable initiative of going Online to help students complete their remaining course and training safely without any medical risks.No Offline Classes from now on until there is a concrete guarantee of medical safety.
STUDENTS WHO HAD ENROLLED OFFLINE, ARE NOW ENJOYING ONLINE CLASSES FROM THE COMFORT OF THEIR HOMES.

Mandatory requirements for participation in online classes to complete your course at BAFEL and avoid course expiry:-
Join the online class on Zoom/Skype with the Name on your fee receipt.
Click the button to clear your due fees :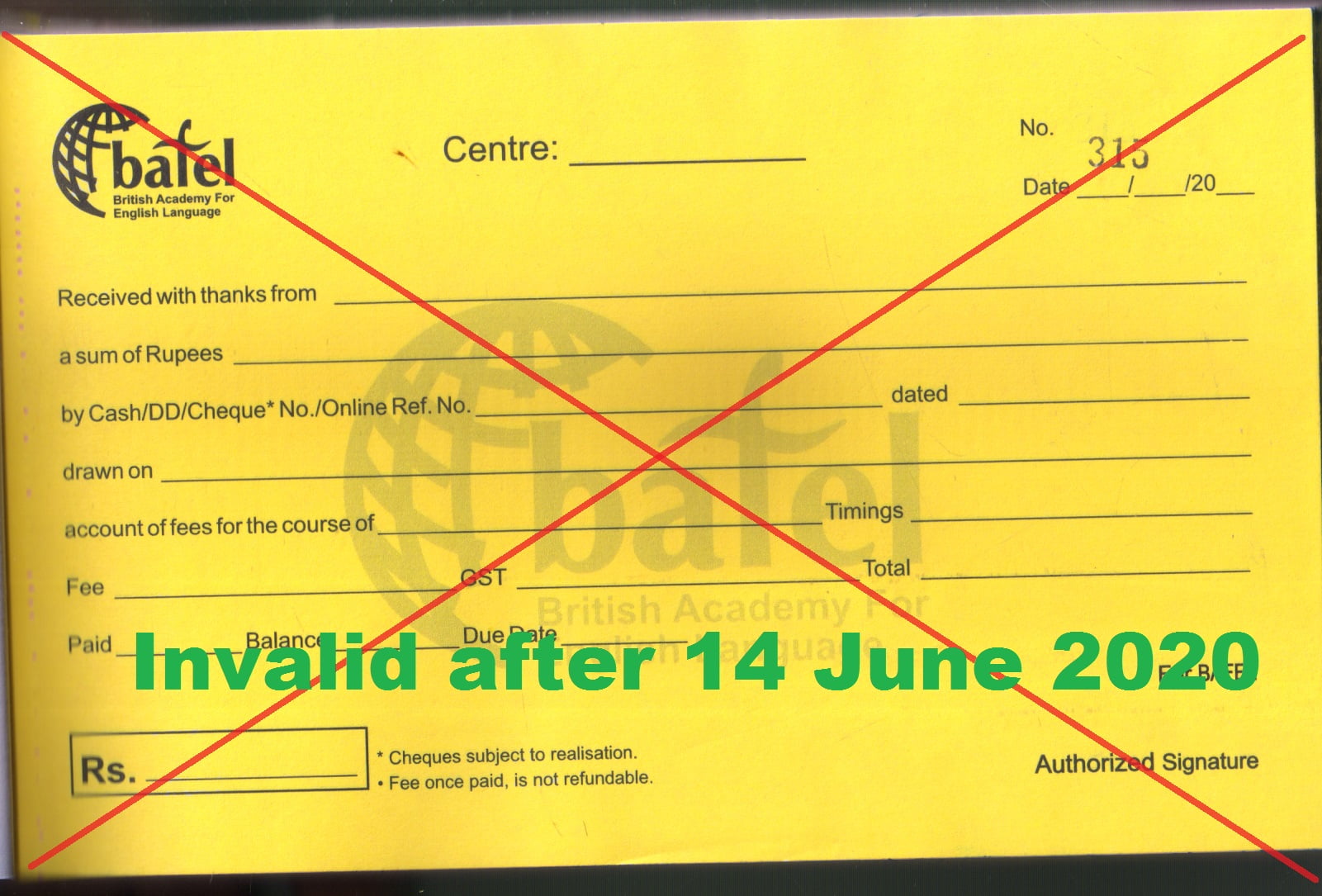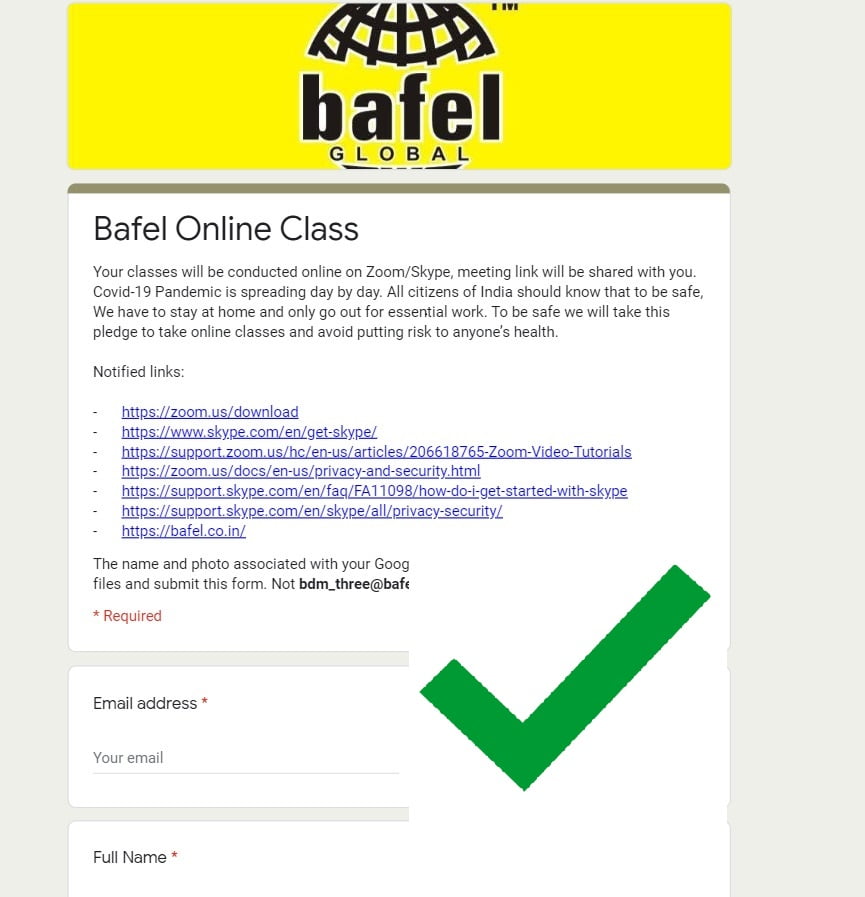 All Physical BAFEL records which are not in possession of BAFEL Head Office before 14th June 2020 will be not be considered as legal tender that is all physical records not submitted to BAFEL Head Office before 14th June 2020 will not be considered legitimate by BAFEL Head Office and it's personnel and Management.