Best IELTS Training in Delhi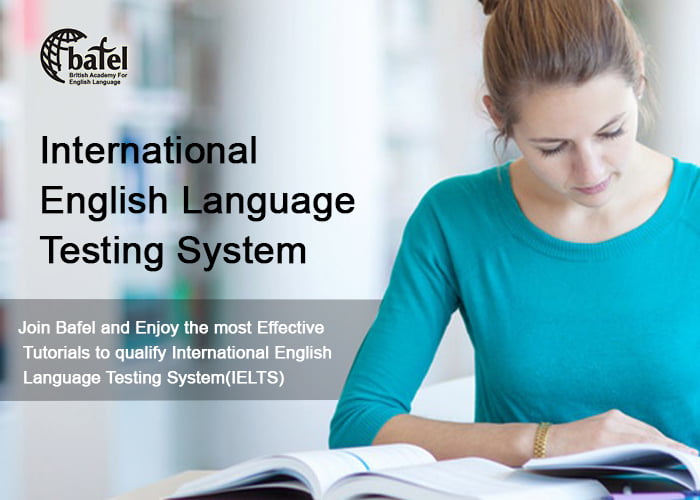 BAFEL – The British Academy for the English Language is one of the renowned IELTS training institutes in Delhi. The institute ensures the best English language learning experience with its various specific English courses. Be it IELTS or a Basic English language course, BAFEL proves to be as one of the most preferred institutes in Delhi for learning English. BAFEL understands the fact very well that every individual undergoes English learning courses for different purposes and requirements. This could be for education, work, personality grooming or any other purpose. Hence, it has designed the courses specifically to meet their requirements. These courses work on all the aspects of English communication such as Reading, Writing, Speaking and Listening in English.
About the course
IELTS training programme at BAFEL is a comprehensive English learning course. It is designed for those who are seeking to work or study abroad.
Duration of the course: 20 classes
Duration of the class: 1 hour
Work schedule: Different batches in Morning and Evening according to individuals' convenience
Key components
• Thorough understanding of the IELTS exam pattern
• Theoretical and practical sessions for better learning
• Emphasize on all the skills – Reading, Writing, Speaking and Listening
• Separate IELTS Academic and General Training module as per individuals requirements, and
• Mock Tests for the evaluation of the training
IELTS Course in Delhi
International English Language Testing System is an essential English language proficiency test. It has to be cleared by the non- native English students who wish to study, work and migrate from Non- English speaking country to an English speaking country. IELTS is recognized by numerous international benchmarks to evaluate reading, writing, listening and speaking proficiency in English. There are around 224 IELTS centers in 105 countries including India, China, Nepal, Sri Lanka, Japan, Pakistan, and Singapore. Every year around 100,000 candidates apply for IELTS and most of them are those who are willing to pursue a career or an employment in those countries where English is the primary language of communication.
IELTS is known as one of the most popular and effective language tests to assess the English communication skills of an individual. It is designed in an organized way to evaluate an individual's ability to Read, Write, Speak and Listen in English. The structure of the exam involves separated sections dedicated to each communication skill. All the sections need to be completed in the given time frame. It is developed by English language experts with inputs from writers all across the world.
IELTS examination assesses four abilities of candidates, namely: speaking, listening, reading and writing. Moreover, the examination has two modules: Academic and General Training. Candidates have to choose one of these modules according to their purpose to visit these countries. The Academic IELTS is for those who have applied for undergraduate and postgraduate.
THE TWO MODULES OF IELTS
Academic IELTS Examination
Listening and speaking test for both academic and general modules are the same. Therefore, reading and writing section of academic is a little tougher than the General one. The reading section will contain four questions, which have to answer in 60 min. There will be another 60 minutes for the writing section, where you have to write two essays. The first question of writing will be pictorial, you will be provided with pictures, graph or other visuals and you need to write an essay on it. For the second question, you have to write about the general topic.
IELTS General Training
The General Training is simpler and easier than the academic IELTS. However, the questions will be in the same format.
Importance of BAFEL's IELTS Course
There is ever-increasing competition in the world to get the best possible options for colleges or jobs. Most of the time young people struggle to thrive in this competitiveness due to a lack of experience and communication in the English language. Do you also want to have a bright future abroad? By completing the IELTS exam you can guarantee yourself the get admission to the world's most precious colleges and universities. Your IELTS score will show your proficiency in the English language. Many governmental organisations and private institutions require your IELTS score to approve your application for the available vacancies.The IELTS examination from BAFEL has more perks than just acquiring a good job or admission abroad. Let's find out the importance of the IELTS Course.
If you secure a good score, you will get to know how much you are acquainted with the English language. It is easy to understand the language but to inculcate it in your personality is a different thing altogether. By knowing your level in the IELTS exam, you can showcase your knowledge to everyone around you. You will feel the confidence building as you will get the authenticity of your proficiency.
You will be able to add an extraordinary achievement to your resume if you appear in the IELTS exam. When you face an interview with your best score, the person on the other side will get an idea about your intellect and knowledge. To thrive and grow more in life, you can obtain this highly recognised certification.
At times it becomes difficult to assess your abilities by hearing praise from your friends and family members. While on the other side, if someone criticises your English efficiency then it might feel like they are putting you down in some way. But by appearing in the IELTS examination, you get a clear picture of your level in the English language. The scores that are given in the IELTS exam are defined as per a set standard that applies to all students at n the global level.
There are different levels of efficiency in English. If you apply for an undergraduate degree abroad, your application for admission might be approved with a lower band score. However, this might not be the case with the post-graduate programs. Likewise, the requirements for job applications also differ as per the responsibility and job profile. A better-paying job will need a higher score on the IELTS exam.
Once you get to know your abilities and where you stand in terms of your proficiency in the English language, you can set your goals for the future. You cantrain yourself and have a better understanding of what you want from the options available to you for a better future.
There are some trustworthy and reliable IELTS coaching centres like BAFEL wherein you can get guidance and support to improve the quality of your knowledge of the English language. As we all know, the more you practice, the better you become. They will provide you with study materials and methods to keep enhancing your personality as well.
WHY BAFEL FOR IELTS
BAFEL in Delhi is best known for providing the highest standards of learning English communication skills in their own organized way. The institute has its own R & D team which keeps modifying their IELTS training programme from time to time in order to provide fresh and improved English learning experience to students as well as professionals. The institute also provides a comprehensive study material to the learners for their better preparation.
BAFEL has well experienced English trainers who are expert in the English language and provide intensive learning to the candidates. They help the candidates in developing the right skills in all the ways to communicate in English. In addition to training and learning, BAFEL's team also emphasizes boosting up your overall confidence so that you can communicate with foreigners without any hesitation.
BAFEL in Delhi / NCR is located at various centres – BerSarai, Chirag Delhi, South Ex, SatyaNiketan, Dwarka, Mahavir Enclave, Patel Nagar, Najafgarh, PitamPura, Punjabi Bagh, Rohini, Tilak Nagar, Uttam Nagar, Noida, Gurgaon, Faridabad, PreetVihar, Laxmi Nagar and other locations of Central, West, East, North and South Delhi.
All the centers of BAFEL are well-equipped e-learning facilities. They follow audio and video approach for the better learning experience to the candidates. They also make effective use of A-grade English newspapers, movies and shows to make the concepts of accent and pronunciation of English clear for candidates.
Their high-end training sessions for IELTS preparation are interactive in which every candidate gets personalized attention from the experts. This helps them clarify their queries and improve their communication skills. Their English experts also focus on having one – on – one conversation with each candidate individually. This way, the candidates get encouraged to speak in English simultaneously knowing where they went wrong.
One can come up with volumes of articles to describe why you should choose BAFEL for IELTS Institute in South Delhi; but, the simplest answer will be – you should join BAFEL to qualify and score better in IELTS. By joining such Institutes your chances for qualifying the test will be increased remarkably. As the staff and top-notch IELTS teacher know how to create a favorable environment to promote learning.
For the speaking section, we enlist different methods and all of them are entertaining. With the games and activities, we teach our students how to speak correct and fluent English. We work on the students' psychology to develop a curiosity towards the learning. Moreover, the intellectuals at BAFEL have designed the most effective curriculum to qualify the test like IELTS and develop impressive language skills.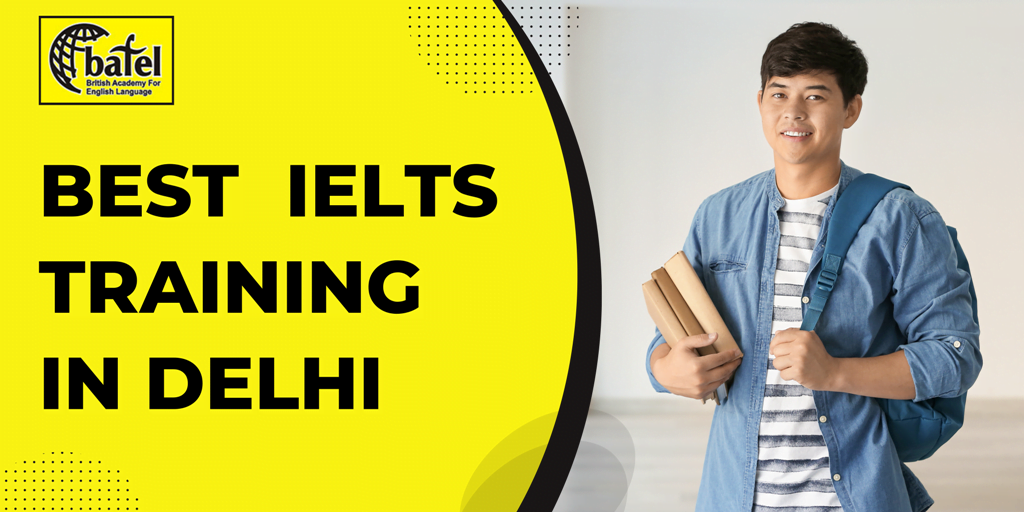 For more information Click here 
https://bafel.co.in/blog/ielts-coaching-dwarka/
https://bafel.co.in/blog/bafel-ielts-coaching-classes-in-tilak-nagar-delhi/
https://bafel.co.in/blog/ielts-coaching-uttam-nagar/