SPOKEN ENGLISH INSTITUTE MAHAVIR ENCLAVE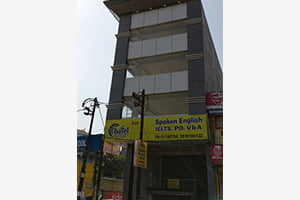 BAFEL Mahavir Enclave institute is not just a spoken English Institute; it is a one-stop-shop for all your english needs including reading, writing and more. With top-notch training professionals, the institute has covered significant milestones in teaching English in a short span of time.
We are the most reliable Spoken English Institute in Mahavir Enclave, and we help students to learn English in the most effective and efficient manner. In addition, we guide them for International English Language examinations like IELTS, TOEFL, and OET.
We welcome every level of students who are curious to learn this language. So, enjoy learning English with us. Come and enroll in free English demo classes.
Why BAFEL in Delhi Mahavir Enclave:
Certified Trainers
Easy access to the center with PAN India presence.
Highly structured language courses for confidence in English.
Option of individual/group sessions with expert trainers.
Training scheduled to fit in with your work.
Classes available through skype.
Interactive sessions.
Improve English through WhatsApp chatting.
Central Number
Central Customer Care (for Student Enquiries Phone call only):
For Enquires: +91-9212779992
For Business and Franchise Enquiries mail at ayush@bafel.co.in