Australia/New Zealand
UNIVERSITIES OF AUSTRALIA AND NEW ZEALAND: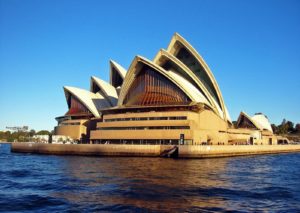 NOTRE DAME UNIVERSITY – NOTRE DAME, IN 46556, UNITED STATES
The University of Notre Dame Australia is an Australian private not-for-profit Catholic university with campuses in Sydney, Fremantle and Broome
Arts & Sciences
Business
Education (Teaching)
Health Sciences
Law
Medicine
Nursing & Midwifery
Philosophy & Theology
Physiotherapy
Pathways
University of New South Wales – SYDNEY NSW 2052, AUSTRALIA
The University of New South Wales is an Australian public research university located in the suburb of Kensington in Sydney. Established in 1949, it is regarded as one of the country's leading universities
UNSW Art & Design Art & Design
Arts & Social Sciences image
Arts & Social Sciences
Built Environment image
Built Environment
UNSW Business School Business
School Engineering image
Engineering
Law image
Law
Medicine image
Medicine
Science image
Science
ADFA image
UNSW Canberra at ADFA
Post Graduate Research
AUSTRALIAN TECHNICAL & MANGEMENT COLLEGE – LEVEL 9, 540 GEORGE STREET, SYDNEY NSW 2000, AUSTRALIA
As a front runner in international education, the Australian Technical & Management College (ATMC) provides a pathway for international students seeking higher education in the fields of Business and Management in Australia and abroad.
ATMC Pathway Diplomas
Information Technology
English as an Additional Language (EAL)
English for Academic Purposes (EAP 1 & 2)
Professional Year
FEDERATION NIVERSITY – UNIVERSITY DR, MOUNT HELEN VIC 3350, AUSTRALIA
Federation University Australia is a dual-sector university with multiple campuses in Victoria, Australia
Agriculture and horticulture
Arts, humanities and social sciences
Automotive Building and construction
Business Cookery and food processing
Education and early childhood
Engineering
Hairdressing and beauty
Information technology
Nursing, midwifery and healthcare
Occupational health and safety
Pathways
Performing arts
Psychology
Science and mathematics
Sport, outdoor and physical education
Visual arts
International Online learning Research
TAFE
UNIVERSAL BUSINESS SCHOOL SYDNEY-233 CASTLEREAGH ST, SYDNEY NSW 2000
UBSS is a member of Group Colleges Australia, a consortium of educational institutions that includes Metro English College, and Central College (offering Vocational Education). UBSS is the non-self accrediting, higher education provider of GCA that provides Bachelor level degrees in Accounting and Business in-line with the Australian government's qualification.
Master of Business Administration (MBA)
Bachelor of Business
Bachelor of Accounting
Diploma and Associate Degree in Business
Diploma and Associate Degree in Accounting
Bachelor of Business – Major in Management
Bachelor of Business – Major in Human Resources
Bachelor of Business – Major in Marketing
TAFE SKILLS TECH – 247 BRADMAN ST, ACACIA RIDGE QLD 4110, AUSTRALIA
TAFE Queensland SkillsTech is part of the TAFE Queensland vocational education and training system and a pre-eminent provider of specialist trade and technical training in Queensland.
Automotive
Building and Construction
CAD/Drafting CSG/LNG
Electrical Engineering
Licensing
Plumbing
Rail
Refrigeration and Air-conditioning
Water Welding
VICTORIAN INSTITUTE OF TECHNOLOGY – 14/123 QUEEN ST, MELBOURNE VIC 3000, AUSTRALIA
VIT is a Higher Education provider and approved for Streamlined Visa Processing (SVP) through our Bachelor of Information Technology and Systems (BITS) course. We are also a Registered Training Organisation (RTO) and a Microsoft Certified Partner since 2000.
Bachelor of Information Technology & Systems (BITS)-VIT
Bachelor of Business
Business
Information Technology
Digital Media
English
Hospitality
Programming
Multi Media
Professional Certification Training IT
Hospitality
MENZIES INSTITUTE OF TECHNOLOGY – 355 SPENCER ST, WEST MELBOURNE VIC 3003, AUSTRALIA
We pride ourselves on offering a supportive and flexible learning environment with highly dedicated teachers, trainers and assessors to help you reach your goals. In this modern world, you need to have the competitive edge to distinguish yourself from the competition.
DENTAL HEALTH
NURSING
PATHOLOGY
ENGLISH
MANAGEMENT
AUTOMOTIVE
BRIGHTON INSTITUTE OF TECHNOLOGY – 380 BOURKE ST, MELBOURNE VIC 3000, AUSTRALIA
Management and staff of Brighton Institute of Technology (BIT) would like to extend a very warm welcome to all the new and returning students. BIT delivers a diverse range of internationally recognized and fully accredited courses that provide students with entry opportunities to quality universities both in Australia and overseas.
General English
English for Academic Purposes (EAP)
IELTS Preparation
Southern Cross Education Institute (SCEI) – 380 BOURKE ST, MELBOURNE VIC 3000, AUSTRALIA
Southern Cross Education Institute (SCEI) is a privately owned and operated Vocational and Educational Training provider delivering nationally recognised qualifications across Australia for local and international students.
English Courses
Community Services
Health Services
Management
Accounting
Interactive Digital Media
Information Technology
VCE
KAPLAN PATHWAYS PROGRAMME: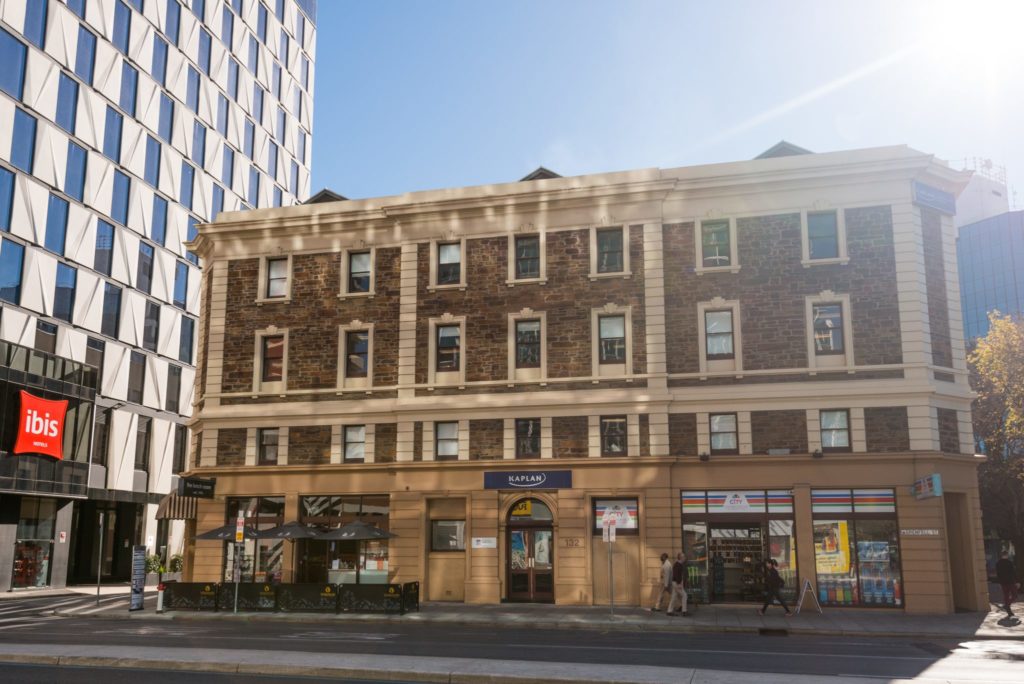 UNITEC NEWZEALAND-139 CARRINGTON ROAD, MOUNT ALBERT, AUCKLAND 1025, NEW ZEALAND
Unitec is New Zealand's largest institute of technology, with more than 20,000 students studying over 150 work-oriented programmes. We offer leading employment-focused education at our three campuses in Mt. Albert, Waitakere and Albany. From architecture to zookeeping, we offer over 160 programmes and a range of short courses.
Certificate
Diploma
Undergraduate
Postgraduate
Short courses
ABACUS INSTITUTE OF STUDIES – AUCKLAND CAMPUS | CHRISTCHURCH CAMPUS | HASTINGS CAMPUS
The mission of Abacus Institute of Studies is to promote the value of education, self-worth and quality performance by transforming students into productive, efficient and professional graduates. The Institute will provide the students with the best possible opportunities to specialise in the marketing management field in a climate of equal opportunity,
Diploma in Business (Leadership & Management) – Level 5
Diploma in Business (Leadership & Management) – Level 6
NATIONAL DIPLOMA IN BUSINESS LEVEL 5
NATIONAL DIPLOMA IN BUSINESS LEVEL 6
IN BUSINESS & ENTERPRISE MANAGEMENT LEVEL 7
INTERNATIONAL COLLEGE OF NEWZEALAND – 145 NEW NORTH ROAD, EDEN TERRACE,AUCKLAND, NEW ZEALAND
ACG New Zealand International College (ACG NZIC) is a private school, owned by the Academic Colleges Group New Zealand . The school's curriculum provides pathways to tertiary study for international students. It has premises in Auckland City, in the central business district. The school has been restructured since the 2005 ERO review as part of an endeavour to provide better tuition for international students.
BUSINESS LEVEL 5Certificate
BUSINESS LEVEL 7 Certificate
BUSINESS LEVEL 6 Certificate
Murdoch Institute of Technology (MIT) – 512/90 SOUTH ST, MURDOCH WA 6150, AUSTRALIA
Murdoch Institute of Technology (MIT) is an integral part of Murdoch University's South Street Campus in Perth, sharing a building with the Murdoch Business School. MIT provides both Australian and International students with an excellent choice of study pathways into high quality undergraduate and postgraduate degree courses at Murdoch University.
Pathway Packages
Murdoch Language Centre
MU Preparation
Course Diploma Courses
UNIVERSITY OF ADELAIDE BRADFORD COLLEGE ( PATHWAYS ) – 132 GRENFELL ST, ADELAIDE SA 5000, AUSTRALIA
Students at the University of Adelaide College receive a personal and enriching experience. Our dedicated and experienced staff are available to help our students every step of the way, from their arrival at the College to their graduation and progression into their chosen University of Adelaide program.
Foundation Studies
Degree Transfer
English Language
University Pathway guide
STUDY GROUP PATHWAYS PROGRAMME: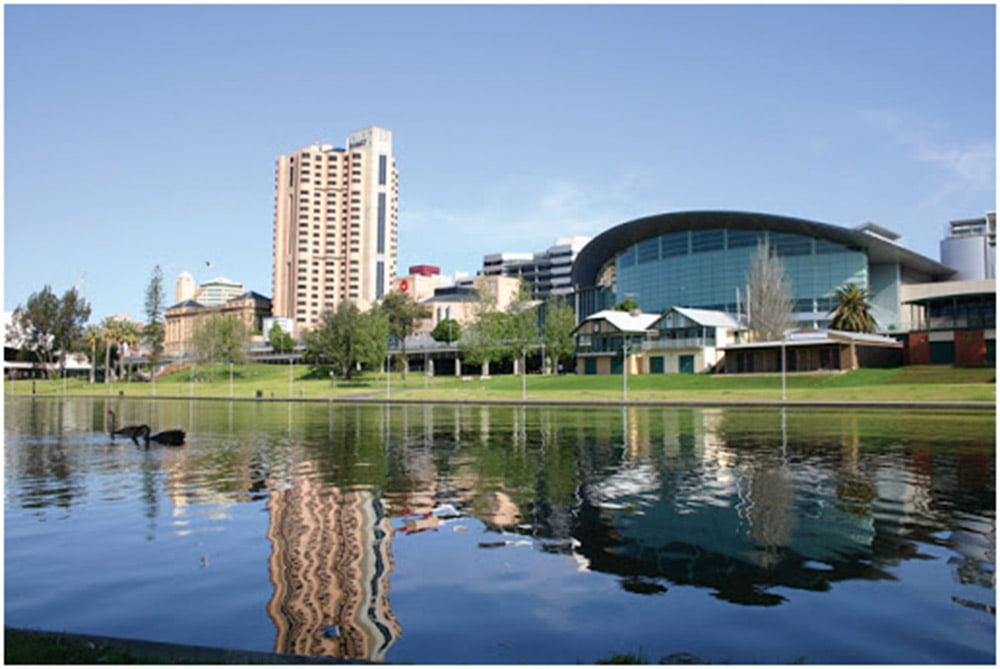 AUSTRALIAN COLLEGE OF PHYSICAL EDUCATION – OXFORD SQUARE, 63 OXFORD ST, DARLINGHURST NSW 2010,
The Australian College of Physical Education is an independent specialist tertiary education institution in Sydney, Australia
Health
Sports & Business
Education
Dance
ENDEAVOUR COLLEGE OF NATURAL HEALTH – LEVEL 2 815 – 825 GEORGE ST SYDNEY NSW 200
Endeavour College of Natural Health formerly Australian College of Natural Medicine was established in 1975. We are committed to the future and success of Natural Health both in Australia and internationally. Providing the highest standard of education, the most informed curriculum and constant expansion, Endeavour College of Natural Health is now Australia's pre-eminent provider of education to the Natural Health sector.
Acupuncture
Allied Health
Complementary Medicine
Myotherapy
Naturopathy
Nutritional Medicine Research
Bachelor of Health Science
Bachelor of Complementary
Medicine Honours
AUSTRALIAN INSTITUTE OF APPLIED SCIENCES – 1/30 CHURCH LN, MELBOURNE VIC 3000, AUSTRALIA
Whether you intend to study for interest, or to begin a new career in the health or wellbeing industries, the AIAS Institute has a course that will suit you.
Beauty Therapy Courses
Community Services & Counselling
Natural Medicine Courses
Massage Therapy Courses
Engineering & Applied Science
Allied Health Courses
Accredited Beauty Courses
Online Accredited Natural Medicine Courses
Accredited Massage Therapy Courses Online
AUSTRALIAN NATIONAL UNIVERSITY – CANBERRA ACT 0200, AUSTRALIA
The Australian National University is a national research university located in Canberra, the capital of Australia. Its main campus in Acton encompasses seven teaching and research colleges, in addition to several national academies and institutes.
Arts & Social Sciences
Asia and the Pacific Business & Economics
Engineering & Computer Science
Law
Science
Wlde
AUT UNIVERSITY AUKLAND – 55 WELLESLEY ST E, AUCKLAND 1010, NEW ZEALAND
The Auckland University of Technology is a university in New Zealand. It was formed on 1 January 2000 when the Auckland Institute of Technology was granted university status.
Art & Design
Business
Colab: Creative Technologies
Communication Studies
Computer & Mathematical Sciences
Education
Engineering
Health Sciences
Hospitality, Tourism & Events
Language & Culture
Law
Sciences
Social Sciences & Public Policy
Sport & Recreation
Te Ara Poutama
COLLEGE OF NATURAL BEAUTY – 11/269 WICKHAM ST, FORTITUDE VALLEY QLD 4006, AUSTRALIA
"We've reinterpreted the meaning of natural to represent a connection between personal wellness, economic longevity and the health of our environment. It's about teaching students the importance of sustainability in every sense and incorporating it into theory and practice."
Diploma of Beauty Therapy
Diploma of Salon Management
Beauty Short Courses
CHARLES STURT UNIVERSITY (STUDY CENTRES) – MULTIPLE CAMPUSES
Charles Sturt University is an Australian multi-campus public university located in New South Wales, Victoria, and the Australian Capital Territory.
Preparing for University Studies
Under Graduate
Honours
Postgraduate by Course
Higher Degree by Reasearch
FIA FITNATION – 815-825 GEORGE ST, SYDNEY NSW 2000, AUSTRALIA
FIAFitnation provides nationally recognised Personal Training certificate & diploma courses in fitness and nutrition as well as professional development courses
Certificate III In Fitness
Certificate IV In Fitness
Cert III & IV Fitness Combo Pack
Diploma Of Nutrition And Dietetics For Personal
Trainers
Diploma Of Fitness
Diploma Of Sport Development
FLINDERS INTERNATIONAL STUDY CENTRE – STURT RD, BEDFORD PARK SA 5042, AUSTRALIA
Flinders University is a public university in Adelaide, South Australia. Founded in 1966, it was named in honour of navigator Matthew Flinders, who explored and surveyed the South Australian coastline in the early 19th century.
Undergraduate courses
Postgraduate courses
Study online
Research higher degrees
Foundation Studies Program
Honours
Graduate-entry conversion courses
Offshore programs
Non-award study
Student exchange and study abroad
MARTIN COLLEGE – OXFORD SQUARE, 63 OXFORD ST, DARLINGHURST NSW 2010,
Martin College is an Australian vocational education and training provider with campuses in Brisbane, Melbourne and central Sydney. The college is also part of Study Group International, a worldwide specialist education company.
BACHELOR OF BUSINESS
EDUCATIONAL PATHWAYS
BACHELOR OF BUSINESS (EVENT MANAGEMENT)
BACHELOR OF BUSINESS (MARKETING)
BACHELOR OF BUSINESS (TOURISM)
SCHOOL OF BUSINESS AND MARKETING
SCHOOL OF DESIGN AND TECHNOLOGIES
SCHOOL OF TOURISM AND EVENTS
MASSEY UNIVERSITY – TENNENT DR, PALMERSTON NORTH 4474, NEW ZEALAND
Massey University is a university located in Palmerston North, New Zealand, Albany, New Zealand, and Wellington, New Zealand. Massey University has approximately 35,000 students, 17,000 of whom are extramural or distance-learning students
Business
Creative Arts
Health
Humanities and Social Sciences
Sciences
TAYLORS COLLEGE – LV 2 965 BOURKE STREET, WATERLOO NSW 2017, AUSTRALIA
Taylors College is a provider of university preparation programs in Australia and New Zealand. Established in Melbourne, Australia in 1920, Taylors College provides secondary school education (Year 10 – Year 12) and specialised University Foundation programs in partnership with some of the leading universities in Australia and New Zealand.
University Foundation
High School
Taylors College Diplomas
Postgraduate coursework
English Language
UNIVERSITY OF AUCKLAND NEWZEALAND – AUCKLAND 1010, NEW ZEALAND
The University of Auckland is the largest university in New Zealand, located in the country's largest city, Auckland. It is the highest-ranked university in the country, being ranked 82 worldwide in the 2015/16 QS World University Rankings.
Undergraduate Programe
Post Graduate Programe
Research Programe
UNIVERSITY OF SYDNEY (FOUNDATION PROGRAMME) – NEW SOUTH WALES 2006, AUSTRALIA
The University of Sydney is an Australian public research university in Sydney, Australia. Founded in 1850, it is Australia's first university and is regarded as one of the country's leading universities.
Undergraduate Programe
Honours
Professional development and short courses
Postgraduate coursework
Postgraduate research
Summer and Winter School
Centre for English Teaching
PERTH COLLEGE – 31 LAWLEY CRES, MOUNT LAWLEY WA 6050, AUSTRALIA
Perth College is an independent Anglican day and boarding school for girls located in Mount Lawley, an inner northern suburb of Perth, Western Australia.
Junior Shcool
Senior School
Boarding
AUSTRALIAN CAREER COLLEGE – 2C/1990 LOGAN RD, UPPER MOUNT GRAVATT QLD 4122, AUSTRALIA
The Australian Careers College was established in 2007 and became registered the following year. We are a Commonwealth Registered (CRICOS) institution offering training courses suitable for International students and a Registered Training Organization (RTO) offering nationally recognized qualifications to Australian residents.
ELICOS – General English Diploma of Leadership and Management
Diploma of Early Childhood Education & Care
Certificate IV in Small Business Management
Certificate III in Individual Support (Aged Care)
Certificate III in Early Childhood Education & Care
Certificate III in Business
Certificate II & III in Security Operations
Advanced Diploma of Leadership and Management
Advanced Diploma of Business
AUSTRALIAN COLLEGE OF APPLIED PSYCHOLOGY – SYDNEY | MELBOURNE
Whether you want to build more effective communication and team management skills, or get the qualifications you need to practise as a counsellor, psychologist, youth worker, social worker, case worker or coach, our aim is to produce graduates who can take the skills they learn at ACAP and apply them immediately in the workforce.
Psychology courses
Counselling courses
Social Work courses
Youth Work courses
Case Management courses
Coaching courses
Social Science courses
AUSTRALIAN TESOL TRAINING CENTRE – SYDNEY | BRISBANE | PERTH
The Australian TESOL Training Centre (ATTC) is the specialist Teacher Training division of Navitas English. Established in 1983, ATTC now trains over 700 English language teachers each year through our Sydney, Brisbane and Perth centres.
Certificate in English Language Teaching Adults (CELTA)
Dual Qualification – CELTA and 40649SA Certificate IV in Teaching English to Speakers of Other Languages (TESOL)
40649SA Certificate IV in Teaching English to Speakers of Other Languages (TESOL) – Intermediate Speakers of English
Diploma in English Language Teaching Adults (DELTA) ATTC TESOL Certificate
Foundation in TESOL
CADRE – ONLINE LEARNING AND KNOWLEDGE SHARING – LEVEL 9, 17 YORK STREET SYDNEY, NSW 2000 AUSTRALIA
Cadre began in 1997 as the Centre for Applied Design, Research and Education (CADRE) at University of Western Sydney. Our vision and mandate was to explore how technology could enhance educational outcomes for Australia's education and corporate sectors.
Mining & Resources
Education & Training
Financial Services
Health
Government
Retail
Publishing
Telecommunications
Utilities
Environment
Transport
Other
CENTRE FOR ENGLISH LANGUAGE (CELUSA) – CATHERINE HELEN SPENCE BUILDING CITY WEST CAMPUS NORTH TERRACE ADELAIDE, SA, 5000
CELUSA specialises in providing high-quality Academic English (AE) language preparation programs for international undergraduate and postgraduate students. The CELUSA Academic English (AE) program is for students looking to develop their skills to meet the English language admission requirements necessary for academic study at the University of South Australia,
Health
Sciences
UniSA Business School
Education
Arts
Social Sciences
IT
Engineering
Environment
UniSA College
Curtin College – CURTIN UNIVERSITY CAMPUS, BUILDING 205
"Our vision is to provide access to an extensive range of learning opportunities that meet the needs of our students in a challenging global education environment. The College achieves this by providing an environment that is student-focussed, supportive and embodies high ethical standards.
Architecture
Construction
Built Environment
Business & Commerce
Communications
Design & Arts
Engineering
Health Sciences
Computer Science
Information Technology
GRIFFITH COLLEGE – 176 MESSINES RIDGE ROAD LEVEL 5 INTERNATIONAL BUILDING (M14) MT GRAVATT QUEENSLAND AUSTRALIA 4122
Griffith College offers a range of university-level programs to prepare students for a smooth transition into further degree studies at Griffith University. We have worked in partnership with Griffith University since 1997
Foundation
Diploma of Commerce
Diploma of Criminology and criminal justice
Diploma of Design
Diploma of Engineering
Diploma of Health care
Diploma of Health sciences
Diploma of Hotel management
Diploma of Information technology
Diploma of Media and communication
Diploma of Science
Diploma of Social and psychological science
Associate degree in commerce and business
Hawthorn-Melbourne – Hawthorn-Melbourne is one of Australia's oldest and largest English language centres and maintains a reputation as one of the country's premier English schools based on the quality of its teaching, curriculum, support services and facilities.
Academic English
General English
English for Business
High School Prep
IELTS Test Centre
Eynesbury – MELBOURNE | GEELONG | JAKARTA
Eynesbury offers the most comprehensive range of pathway programs in South Australia, which provides maximum flexibility in assisting students to gain entry to their chosen degree pathway and in preparing them for academic success at University.
Arts
Business
Computing
Commerce
Engineering
Finance
Marketing
Hospitality
Information Technology
Management
Law
Academic
English
Networking and security
Nursing
Science
English
High School
Foundation Studies Programme
La Trobe Melbourne – SYLVIA WALTON BUILDING AT LA TROBE UNIVERSITY'S BUNDOORA CAMPUS IN MELBOURNE.
La Trobe Melbourne provides a pathway to an extensive range of degree options La Trobe University, one of Australia's leading universities. Our students get the complete university experience in a personal and supportive environment.
FOUNDATION
Business and Humanities
Engineering and Computer Science
Health and Life Sciences
IT DIPLOMA
Bioscience
Business Engineering
Health Sciences
IT
Mass Media and Communications
ENGLISH
General English
English for Further Studies
HEALTH SKILLS AUSTRALIA (HSA) – MELBOURNE | BLACK BURN | BRISBANE
Health Skills Australia (HSA) is one of Australia's leading private providers of specialist health care and community services training.
Nursing
Medical
Reception
Aged Care Home & Community
Care
LA TROBE UNIVERSITY SYDNEY CAMUS – 255 ELIZABETH STREET SYDNEY NSW 2000 AUSTRALIA
The Sydney Campus has been delivering our courses since 2001. Approximately 600 students from over 22 different countries study in this refurbished, corporate-style campus, which is located in the heart of Sydney's international business community, close to internship and work opportunities.
Foundation Studies Program (for international students only)
Diploma of Business Diploma of Information Technology
Bachelor of Accounting
Bachelor of International Business
Bachelor of Business (several majors available)
Bachelor of Information Technology
Master of Management (Project Management)
Master of Professional Accounting
NAVITAS AT COLLEGE OF PUBLIC SAFETY(NCPS) – LEVEL 10, 123 LONSDALE ST MELBOURNE, VIC 3000 AUSTRALIA
Welcome to Navitas College of Public Safety (NCPS). At NCPS we pride ourselves on producing graduates that make the world a safer place. We do this through providing a relevant, innovative and excellent educational program that empowers students and prepares them for work in the criminal justice system.
Bachelor of Criminology and Justice
NAVITAS ENGLISH – BONDI | BRISBANE | DARWIN | HAWTHORN-MELBOURNE | MANLY BEACH NORTH METROPOLITAN TAFE PERTH | PERTH | SYDNEY HYDE PARK
Navitas English is the largest provider of English language training in Australia. Each year at our schools we teach English Language Intensive Courses for Overseas Students (ELICOS) to more than 8,000 students of over 50 nationalities. We've been doing it for more than 30 years.
General English
Test Preparation Courses
IELTS Preparation
IELTS Professional
Cambridge Preparation
Book a Test
Academic English
Study Tours
Course Calendar
Academic Pathways
English Levels Accreditation
NAVITAS ENGLISH – AMEP & SEE — 3 MARY STREET AUBURN, NSW 2144 AUSTRALIA
Welcome to Navitas English. Navitas English is one of the largest and most respected of Australia's quality English language providers. For over 20 years, we have been delivering services and courses to strengthen the language skills and employability of our clients.
NAVITAS PROFESSIONAL INSTITUTE – SYDNEY | PERTH | BRISBANE | MELBOURNE | ADELAIDE
Navitas Professional Careers & Internships is a professional development and education expert specialising in career focussed programs for outstanding employment outcomes. Navitas Professional has been delivering career readiness solutions to tertiary students, graduates and young professionals since 2008. A leader in the private education industry, we recognise that graduates need a competitive edge to gain employment.
Internship and work-readiness programs
Professional Year
Career Experience Program
Engineering Experience Program
Professional Internship Program
Work-readiness Workshops
NAVITAS RESOURCES INSTITUTE – LEVEL 8, 125 ST GEORGES TERRACE PERTH WA 6000 AUSTRALIA
At Navitas Resources Institute we take a true partnership approach with our clients in the design and development of programs and services that enhance individuals' skills, build workforce capability, and enhance organisational performance.
Productivity &Effeciency
Project management & Execution
Leadership & management
Safety and Risk Management
Transport & Logistics
NEWCASTEL INTERNATIONAL COLLEGE – NEWCASTLE INTERNATIONAL COLLEGE, LEVEL 3, GP BUILDING, UNIVERSITY OF NEWCASTLE
NIC is your pathway to a degree at the University of Newcastle. The Foundation Program (FP) leads to over 60 undergraduate degrees, including Medicine. NIC Diploma programs are equivalent to the first year of a bachelor's degree.
Accounting
Architecture
Business
Commerce
Construction
Management
Digital Media & Entertainment
Economics
Engineering
Enterprise
IT
Environmental Science
Exercise and Sports Science
Finance
Journalism
Marketing
Media Production
Medicine
Medical Radiation
Science
Nursing
Occupational Therapy
Pharmacy
Physiotherapy
Public Relations
Software Development
Surveying Foundation
Tourism
PERTH INSTITUTE OF BUSINESS AND TECHNOLOGY (PIBT) – PIBT IS LOCATED ON CAMPUS AT THE ECU MT LAWLEY CAMPUS AS WELL AS THE JOONDALUP CAMPUS.
Edith Cowan University (ECU) has an established partnership with Perth Institute of Business and Technology, which provides academic as well as English entry pathways to ECU for both Australian and international students.
PRE-UNIVERSITY
Business
Hotel Management
Communications & Creative Industries
Computing/ITEngineering
Health Studies
Tertiary Access Program
UNDERGRADUATE
Academic English
Business Communications and Creative Industries
Hotel Management
Computing/IT
Engineering Studies
Health Studies
PRE-MASTERS
Postgraduate Qualifying Program
SAE – BRISBANE | BYRON BAY | SYDNEY | MELBOURNE | ADELAIDE | PERTH | 54 CAMPUSES IN 28 COUNTRIES.
SAE, with 54 campuses in 28 countries, has been setting the global benchmark for creative media education since 1976. In Australia, we proudly offer government accredited certificates, diplomas, and bachelor degrees across 6 disciplines – Animation, Audio, Design, Film, Games, and Web & Mobile.
Productivity &Effeciency
Project management & Execution
Leadership & management
Safety and Risk Management
Transport & Logistics
SOUTH AUSTRALIAN INSTITUTE OF BUSINESS AND TECHNOLOGY (SAIBT) – BUILDING 205, THE UNIVERSITY OF SOUTH AUSTRALIA, CITY EAST CAMPUS, NORTH TERRACE, BROOKMAN BUILDING, LEVEL 4 SA 5000
The alternative pathway into UniSA undergraduate degree programs. SAIBT Diploma courses are equivalent to the University of South Australia's first year bachelor degrees.
Architectural Studies
Arts
Aviation
Business
Commerce
Design and Innovation Engineering
Finance
Health Science
Information Technology
Journalism
Marketing
Media Arts
Media & Communication
Nursing
Pharmacy
Psychological Science
Social Work
UC INTERNATIONAL COLLEGE (UCIC) – UCIC, UNIVERSITY OF CANTERBURY, 20 KIRKWOOD AVENUE, ILAM CANTERBURY, NEW ZEALAND 8140
UCIC offers an exclusive pathway into University of Canterbury undergraduate programmes. UCIC offers University Transfer Programmes (UTP's) which are unique in New Zealand. UTP's are the equivalent to the University of Canterbury's first year of the bachelor degree. After successful completion students then pathway to the second year of their degree.
FOUNDATION
Foundation Studies
Certificate
UNDERGRADUATE
Commerce
Engineering
Science
Mixed English Study Abroad
Commerce
Engineering
Science
Mixed English
SYDNEY INSTITUTE OF BUSINESS AND TECHNOLOGY (SIBT) – LEVEL 2, 11 YORK STREET, SYDNEY NSW 2000
Sydney Institute of Business and Technology (SIBT) offers a direct pathway to a university degree. With flexible entry criteria students can complete a SIBT diploma, and then progress into second year studies of a university bachelor degree.
FOUNDATION
Foundation program
UNDERGRADUATE
Accounting
Business
Arts
Media
Commerce
Business
Economics
Finance
Information Technology
Computer Engineering
Marketing
Mechanical Engineering
Information Systems
International Communication
Politics
History
Linguistics
Management
Electronic Engineering
Software Engineering
WESTERN SYDNEY UNIVERSITY INTERNATIONAL COLLEGE (WSUIC) – LONDONDERRY RD, RICHMOND NSW 2753, AUSTRALIA
Western Sydney University, formerly the University of Western Sydney, is an Australian multi-campus university in the Greater Western region of Sydney
Arts
Business
Communication
Arts & Design
Construction & Engineering
Health Science & Nursing
Information & Communications
Technology
Science
Social Science, Policing & Criminal Justice
UNIVERSITY OF CANBERRA COLLEGE (UC COLLEGE) – UNIVERSITY DR, BRUCE ACT 2617, AUSTRALIA
At UC College we are committed to making quality university education accessible to everyone. We specialise in preparing both Australian and international students for study at the University of Canberra.
Domestic student programs
International student programs
Professional Education & Training
UCC English Language Centre (UCCELC)
International English Language Testing System (IELTS)
Western Sydney University, Sydney City Campus – 255 ELIZABETH STREET, SYDNEY, NSW 2000 AUSTRALIA
The Sydney City Campus brings the same Western Sydney University experience to the heart of Australia's most famous city. Operated by Navitas Ltd., the Sydney City Campus is ideally placed to provide you with a global perspective and unlimited opportunity for success. Ranked amongst the top three per cent of universities in the world, we value academic excellence, integrity and the pursuit of knowledge.
UNDERGRADUATE
BACHELOR OF ACCOUNTING
BACHELOR OF BUSINESS
BACHELOR OF COMMUNICATION
BACHELOR OF ENGINEERING (HONOURS)
BACHELOR OF ENGINEERING SCIENCE
BACHELOR OF HEALTH SCIENCE
BACHELOR OF INFORMATION AND COMMUNICATIONS TECHNOLOGY
BACHELOR OF INFORMATION SYSTEMS
POSTGRADUATE
POSTGRADUATE QUALIFYING PROGRAM
MASTER OF ACCOUNTANCY
MASTER OF BUSINESS ADMINISTRATION
MASTER OF INFORMATION AND COMMUNICATIONS TECHNOLOGY
Team Leader
Supervisor
Administrator
Clerk Supervisor
Project Officer
Customer Service Officer
Business Manager
Administration Manager
Operations Manager
Program Consultant
Program Coordinator
Sales Team Leader
Business Development Manager
Area Manager
General Manager
Regional Manager
Project Manager
Business Owner
Entrepreneur
COMMERCIAL COOKERY & HOSPITALITY COURSE
This qualification enables students to seek employment in the following job role:

Gaming Manager
Kitchen Manager
Motel Manager
Restaurant Manager
Sous Chef
Unit Manager (Catering operations)
Cook
Chef
Chef de partie
Front Office Manager
INTAKES
You don't have to wait for February or September, we take intakes' at the starting of every month
FUTURE OPPORTUNITIES
After Sincerely completing their studies student can apply for:

Temporary Resident Visa
Job Search Visa
Job Visa
If they further wish to stay and explore their opportunities in Australia.
Universities will give Placement guidance and opportunities to the admitted candidates.