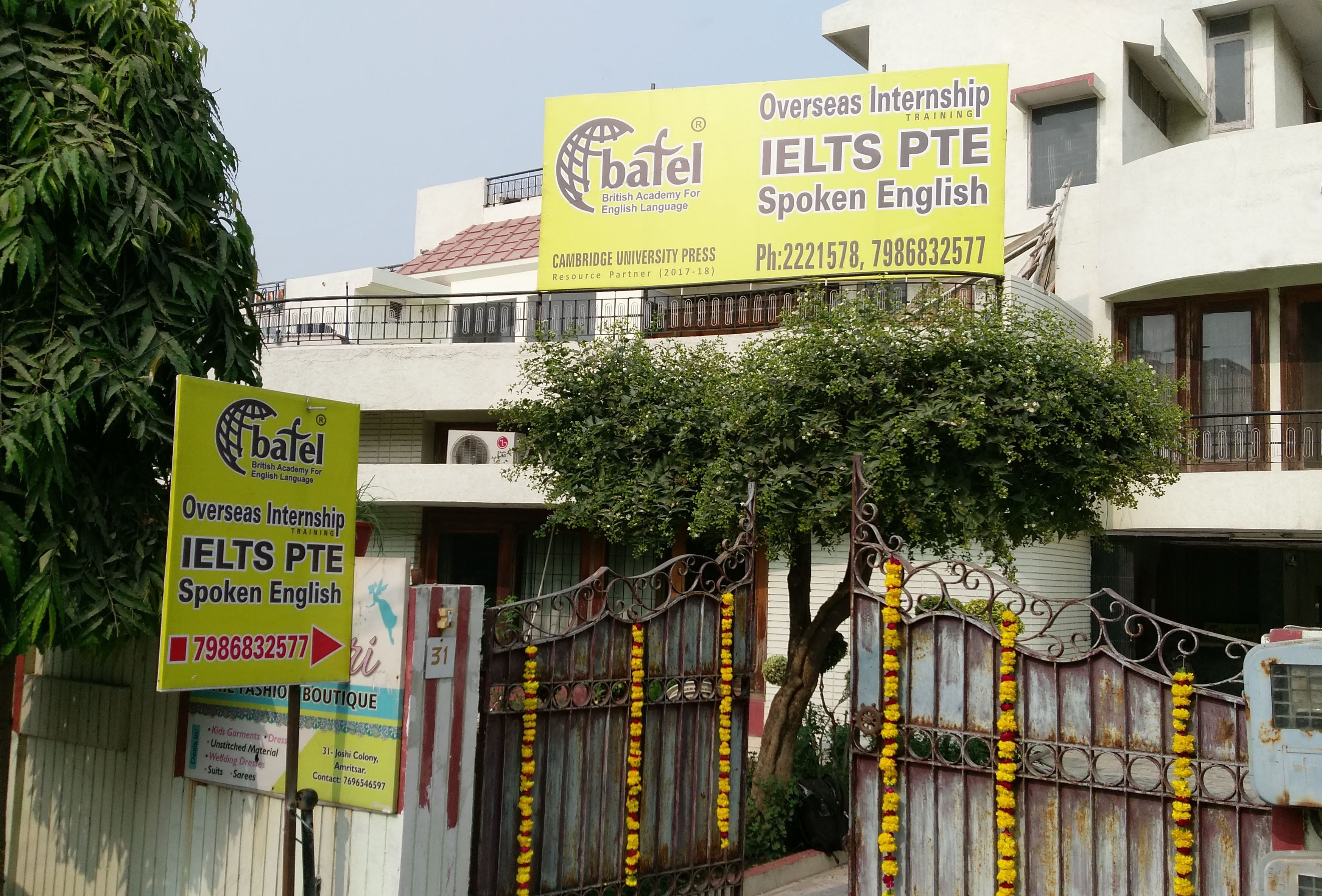 YES! BAFEL (British Academy for English Language) is now in the vibrant land of Punjab.
Today, a majority of individuals, desire to visit abroad to work and earn better. Since childhood, they dream about it as an important move in life but often fail, largely due to lack of guidance, skills and knowledge.
Here, BAFEL comes into picture to empower you with best-in-class skills, critical guidance and the required knowledge. BAFEL acts as an ally to handhold you to cross the seven- seas, ultimately well positioning you in global arena.
BAFEL, with an immense track record of helping students to crack international examinations in one- attempt, has today become a leader in IELTS/ TOEFL/PTE. Certified and highly qualified trainers here, help you in preparing for such examinations from the grass- root level to ensure success, in one-go.
So, in case you dream the same wish. Let us be your partner to accomplish this desire!
Besides this, we also offer an 'Overseas Internship Programme', your gateway to Success! To know more- come to us, call us or send us an enquiry online. We would be happy to help you!
Why BAFEL Amritsar?
Spacious classrooms
Modern- age infrastructure
Audio and Video learning
Excellent learning environment
BAFEL- certified and experienced trainers
Exclusively designed result- oriented sessions
Unmatched study material
Centre Location:
204, Adarsh Nagar, Near ICICI Bank, Behind Ruby Marriage Palace
Jalandhar-144001, Punjab
Phone: 0181-4010210, 9915148677